For every Muslim, the month of Ramadan is more important than any other month of the year. Ramadan teaches every Muslim self-discipline, sacrifice, self-control, and empathy for those who aren't fortunate enough to lead a happy life due to poverty or other reasons. This is also the month where every able Muslim gives away a specific part of their wealth to those persons who deserve them. Muslims fast throughout the whole month of Ramadan and end it with one of the biggest auspicious festivals celebrated by Muslims around the whole world, Eid-Ul-Fitr. This is one of the few festivals for Muslims around the world. That's why it is important to know about a few Ramadan gift ideas.
Ramadan is one of the 5 pillars of Islam that provides foundation to Muslim brotherhood. Over 1.6 billion Muslims around the world considers this month as holy and sacred. During Ramadan, Allah revealed the first five verses of the Quran to our Prophet Muhammad (PBUH) at one night of this month which is also known as "The Night of Power". With that, the importance of this month increased more when Prophet (SAW) said that, "When the month starts, the gates of Heaven are opened and the gates of hell are closed, and the devils are chained." This is why this month is the most significant to all muslims around the world.
That's why, I think that it is important for every muslim to give gifts to each other in this month to aquire as much reward from Allah as they can to make their afterlife better. This is also another way for muslims to enhance their friendship and relationship with people and friends by giving them valuable gifts.
Today, we will be talking about perfect gifts that you can give someone in the month of Ramadan. I have listed out 8 perfect gifts and I hope the person you're gifting to likes these gifts. With that, let's not waste any more time and start going through the items that I have chosen as the perfect Ramadan gift ideas.
Best Ramadan Gift Ideas for Muslim Friends
Dates
Islamic Halal Perfume (Attar)
Watch
Prayer Mat
Fruits
Chocolate
Traditional Islamic Clothing
Islamic Books
What can you gift a woman like your wife in this time??
Well, talking about gifts, women also deserve gifts but their gifts are different than usual. It might be your wife, mother, sister, grandmother, you can gift them the items I am listing below. These are some items you can gift them during this month to make them feel loved and appreciated. The presents I think will be good for them are:
Abaya
Bracelet
Scarf
Hijab
Pashminas
Chocolate
Gifts for Kids
Eid is the best time for kids as they receive a lot of gifts in a small time. A lot of gifts from different people like their parents, grandparents, friends of parents and many more people. That's why kids eagerly wait for eid and we now know why. And, this will be a perfect way to also get in touch and make a better bond with those kids. These are the items you can gift those kids:
Toys
Custom Outfit
Kids Watch
Chocolate
Fruits
Lego Set
And more…
Here are the Ramadan Gift Ideas I think you should gift someone:
Dates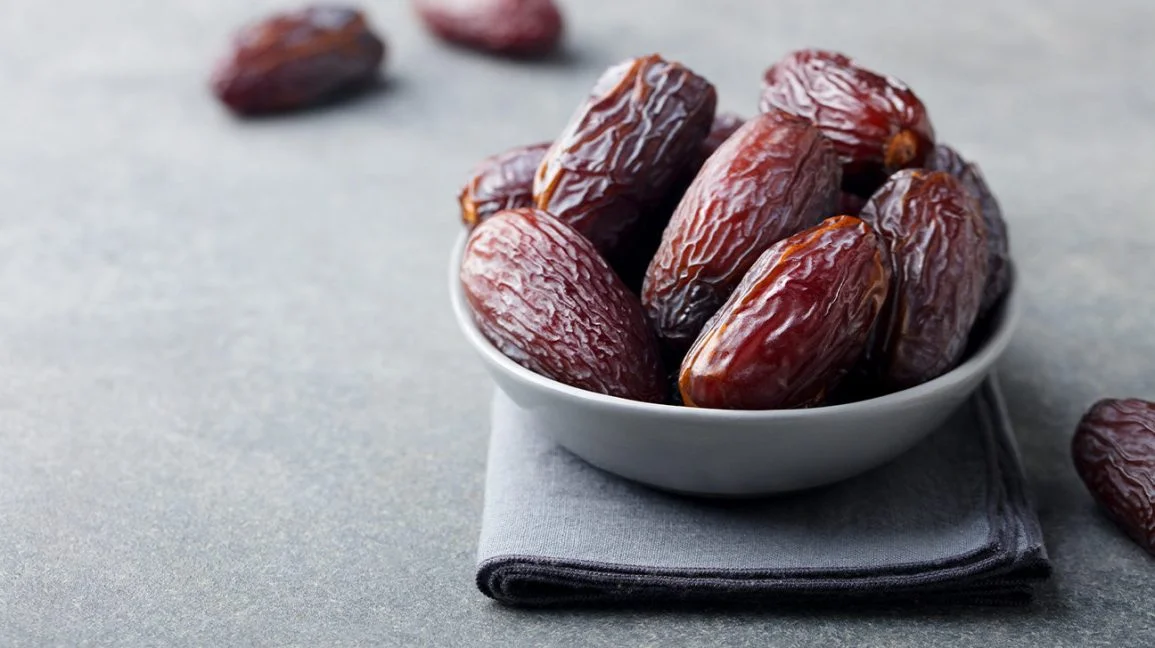 The date is the fruit of the Date palm and is the favorite fruit of Prophet Muhammad (SAW). That's why dates are the favorite fruit of all Muslims around the world. Dates have been mentioned 22 times in the Holy Quran which is enough to describe the importance of dates to Muslims. Besides, dates are really good for health. Dates are packed with several nutrients which are really good for your health. They are also rich in fiber and carbs which makes them the healthiest dry food. The fiber also helps you with good bowel movements. This is another term for being healthy and fit. Dates are also high in anti-oxidants which keeps you safe from different heart disease, cancer, and other diseases.
Dates can also increase brain functionality which is really helpful from all sides. And, to top it all off, it tastes amazing. Muslims usually break their fast at iftar with dates. If you don't know what iftar is, it is basically the time in the evening when they break their fast in the month of Ramadan. So, they need a lot of dates this month. And, dates being so helpful to human health, they are like a power snack to the Muslims who fast all day. That's another great reason to gift a lot of dates to your Muslims brothers in the month of Ramadan.
Here's why, dates are really good as gifts in the month of Ramadan:
Brand
Ajwa (One of the best and trusted brands)
Weight
400 Grams
Features
– Improves Health Condition
– Improves Mental Condition
– Gives a Lot of Protein
– Tastes Amazing
– High in Anti-Oxidants
– And more…
Islamic Halal Perfume – Attar
If you don't know what attar is, it is basically an oil made out of completely natural materials like flowers, bark, spices and other parts of a plant. They are usually concentrated and packed into small bottles which then can be used by different people accross the globe. The reason why it is so famous among Muslims is that not all perfumes are halal. Most of the perfumes contain alcohol which makes the fragrance stay longer. But, they make you unholy which makes all of your prayers after that time worthless. No kind of prayers can be done without being holy. That's why, Muslims forbid the use of perfume and use attar instead.
Attars, as I said are usually concentrated oil made out of flowers, bark, spices, and other parts of a plant. Then, they are usually bottled and made ready for use. They do not contain any kind of external chemicals, alcohol, colors, and other things. This makes it totally halal for Muslims to use it as a perfume to smell better. To say it in one sentence, they are totally natural, and natural is always better. They also don't have any strong perfume scent which makes it even better. Attars also last longer which is really good. The major difference between oil-based attar and synthetic perfume is that it also can be worn directly on our bodies. These are the reasons why attar is really good as gifts.
Here's why, attars are really good as gifts in the month of Ramadan:
Features
– Made out of natural materials
– Alcohol-Free
– Totally Halal
– Can be worn directly on the body
– Natural scent smells better
– And more…
Well, a watch is not a islamic gift but it is definitely an item that is worth gifting someone special. A watch in a way is a daily reminder of the person that gifted it to you. Watches are really meaningful and helpful. One way, gifting a watch to someone is a special way of saying that that person important and you care. Watches are also really helpful as it helps you to be aware of time and help you do tasks faster and efficiently. Though, in the modern age, everyone has a smartphone and they can check their time through their smartphones. But, just checking the time on a watch on your wrist is way better than taking out a smartphone from your pocket, unlocking your smartphone and then checking the time. It's way more efficient and time saving.
There are a lot of people that likes heavy watches and there are a lot of people that likes light watches. Honestly, I like light watches because heavy watches feels like a burden on my hand and I am not comfortable in them. But, I don't get the premiumness that a heavy watch has in light watches. But, I am okay to compromise the premiumness as I don't like the heavy feeling on my hand. That's why, this casio watch is really good for me. It has over 19000 ratings on amazon and the average rating is 4.5 which is really good. It is also really good in quality, sturdy and the battery life is really good which makes it a really good choice as a gift. I personally love it but, if you have any other choice, feel free to choose that as a gift.
Here's why, watches are really good as gifts in the month of Ramadan:
Brand
Casio (One of the best)
Dimensions
0.09 x 0.57 x 0.22 inches
Weight
1.94 ounces
Features
– Really Lightweight
– Sturdy
– Longer Battery Life
– Simplistic Design
– And more…
Prayer Mat
A prayer mat is basically a mat where muslims sit to pray. They usually use a prayer mat because it is clean and there isn't any impurity in it. Sometimes, the place that they pray on might be dirty or it can be unholy for some reason. That's where, a prayer mat comes in. You basically spread it out on the ground you are going to pray on and pray on it. A prayer mat can be of different sizes. It starts from single mat where only one person can pray on it to massive rug where multiple people can pray at one time. They are made out of different materials. But, the common materials used are silk and cotton. This makes a prayer mat really comfortable to pray on and it doesn't create any problems when praying.
The price of a prayer mat may vary on the quality of the mat. There are some mats that are somewhat comfortable and hard to mats that are really soft and really comfortable. They may vary on size too. But, if you are taking one as a gift, I think you should get the most comfortable one as the price isn't a lot and you can easily afford one. Besides, whenever someone prays on it, some of that good deeds will be sent to you which is one of the many beautiful sides of Islam.
That's why, getting someone a good prayer mat that they are going to pray on every day will give you benefit on both your relationship with that person and you will get some extra good deeds from that person. That's why, it is always recommended to gift someone a really good prayer mat if you are thinking of gifting one.
Here's why, prayer mats are really good as gifts in the month of Ramadan:
Features
– Really Comfortable
– Makes Praying Easy
– Made out of unharmful material
– Easy to carry around to pray anywhere
– And more…
Fruits
Sending a basket full of different fruits can be a token of appreciation and friendship towards the reciever. It can also be a great way to spread love and make relationship stronger. With that, fruits are really good for human health. Fruits benefit human health both mentally and physically. Eating raw fruits is a great way of providing your body with a lot of micronutrients which can help you to defeat differnet diseases like inflamation and can help you to fight with depression and improve meltal health. Besides, fruits also contain a lot of vitamin which helps you to get stronger bones, heal wounds and boost your immune system. That's why, doctors usually suggest people to eat a lot of fruits when they are weak or have a bad disease.
As I said, fruits can also be a token of appreciation, generosity and it can make the relationship stronger between you two. That's why a lot of people carry around fruits when they go to visit someone because it can make the bond between them stronger. Another thing is that gifting somoene fruits in the month of Ramadan can help them to gain strength faster because Muslims fast the whole day in this month and they get pretty weak after the whole day of fasting. This can be also a great way to show appreciation towards something. Moreover, fruits are a great choice of gifts as long as they are fresh and in a good shape because no one likes rotten, old fruits as gifts.
Here's why, prayer mats are really good as gifts in the month of Ramadan:
Features
– Makes the immune system stronger
– Gives Good health condition
– Makes bones strong
– Helps to fix wounds faster
– And more…
Chocolate
Chocolate is considered a token of love, happiness, and appreciation. People love chocolate. In the modern era, chocolate is more like oxygen to those sweet lovers. Chocolates taste so good that people fall in love with them when they take the first bite. That's why gifting chocolate is a great idea and people love it. Chocolates are really good for your health. Studies show that eating chocolate can be a heart-friendly habit. That's because, the main ingredient of chocolate, cocoa helps out a lot in terms of reducing heart diseases. That's why eating a suitable amount of chocolate can be really good for your health and your heart.
Chocolates also contain caffeine and theobromine and they both help you to boost energy levels. But, many people say that the sweetness in the chocolate might cause an energy crash. But, caffeine and chocolate don't crash your energy levels at all. In fact, the darker the chocolate is, the less sugar there is which means the less to worry about. If you have enough chocolate in a day, it can boost your energy level by a lot which is really helpful for Muslims who fast all day. That's why gifting Muslims chocolate in the month of Ramadan is really good and a great idea as a gift.
Here's why, prayer mats are really good as gifts in the month of Ramadan:
Features
– Provides energy for the body
– Token of appreciation and love
– Helps to gain energy in a short time
– Really good for Heart
– And more…
Traditional Islamic Clothing
Usually, the ghutra is called the traditional islamic cloth for men. On the other hand, a jilbab or abaya is known as the traditional islamic cloth for women. To describe these, A ghutra is a square rectangle headscarf that men usually wear in the arabic countries. This single piece of cloth keep their head safe from the scortching heat of the sun. That's how, muslims in the arabic countries can go around without facing any kind of issues caused by immense heat.
On the other hand, the jilbabl or abaya is a cloth that is usually used over normal cloths to cover the whole body of a woman. This is important because it is a must to cover the whole body of a woman when they go out or meet other people. These are usually common in islamic countries and everyone wears them. This cloth also keeps them safe from the immense heat of the sun.
Muslims like to wear new clothes on the day of Eid or the day when they stop fasting at the end of the month of Ramadan. Muslims all around the world celebrate this day together and they usually like to celebrate it with new clothes. That's why I think it is a great idea to gift them with new islamic clothes as it can make them really happy. That's why this item is on the list and I think it is a great idea.
Here's why, traditional islamic cloths are really good as gifts in the month of Ramadan:
Features
– New clothes make people happy
– Helps them from the heat of the sun
– Helps them celebrate eid happily
– And more…
Islamic Story Books
There are a lot of people that love to read books. The books people read can be of different things like story, history, poem and more. Reading books develop our thoughts and gives us endless knowledge on a thing. It also keeps our mind active. This way, we can both keep our mind active and gain knowledge at the same time. That's why, I really like reading books in the month of ramadan as I can spend time much efficiently and can earn knowledge in the same time.
Muslims like to read books that contains Muslim history. This books gives us both thrill and gives us knowledge on our Muslims anchestors as they went through a lot to bring Islam where it is now. This also creates respect in our heart for those brave people that sacrificed their lives just so that Muslims could stay free in the future. That's why, I personally love reading books that are related to our history and I know a lot of Muslims book lovers that love to read these kinds of books. That's why, I think a book is going to be a really good gift for your Muslim brother or sister.
Here's why, islamic books are really good as gifts in the month of Ramadan:
Features
– Provides Knowledge
– Provides information about our ancestors
– Keeps our brain active
– Efficient way to spend time
– And more…
Conclusion
I think the Ramadan gift ideas listed here are going to be really good as gifts if you are lost about what to buy for that special person of yours. But, if you have any other gift ideas you would like to buy for that special person, you should buy that because I don't know that person better than you. That's why I would recommend you to buy the gift you like for that person. That's all that I have to say. Thanks a lot for staying with us. Have a wonderful day!
Read More: