Fathers day is celebrated across the world every year to honor fatherhood and to and appreciating them for what they do for their child and appreciating their role in the family and the society. Every year, the third Sunday of June is celebrated as world fathers day. In the United States of America, Sonora Smart Dodd founded and celebrated fathers day on the third Sunday of June in 1910. From that year, fathers day is being celebrated each year on that day.
Some people think that father's day is exaggerated around the world because to them, fathers should be loved every day as they love and respect them on this day. Though that is true, there are some of us that have a relationship like this and they respect our father every day. But, that doesn't mean we should have an extra day to celebrate for and with our fathers because most of us cannot express the feelings towards our fathers because they don't have to do that. The relationship between a father and his child expresses how much they love and appreciate each other which makes it unnecessary to express their love for each other. But, expressing feelings is really important as it will make the bond stronger. That's why I think that fathers day should be around for forever to help us express our feelings towards our fathers.
That's why, I think we all should try our best to celebrate fathers day with our fathers and show them appreciation and love. But, most of us are sometimes lost in the massive list of choices to do with your father on father's day. That's why, I have listed some things that you can do with your father to show them love and appreciation.
How to show appreciation to your father on father's day?
If you want to show appreciation and love to your father, you can plan out and do some things with your father all day and enjoy the day with him. There are actually a lot of stuff you could do with your father. But, some things that could make this day are:
Go on an adventure with your father
Go on a road trip
Take him on a vacation
Buy him some gifts
Get him tickets to his favorite sports
Cook special food for him
Do his chores and let him have rest
Go camping
Host a dinner with his friends
These are the things you could do to make fathers day special. But, as we specially share gift ideas, we are going to show you a bunch of gift ideas that are going to be really helpful for the special gifts you want to give your father on this day. If you don't do all of the fancy things I listed above, you could gift him something to celebrate this day.
Clothing About the Best Father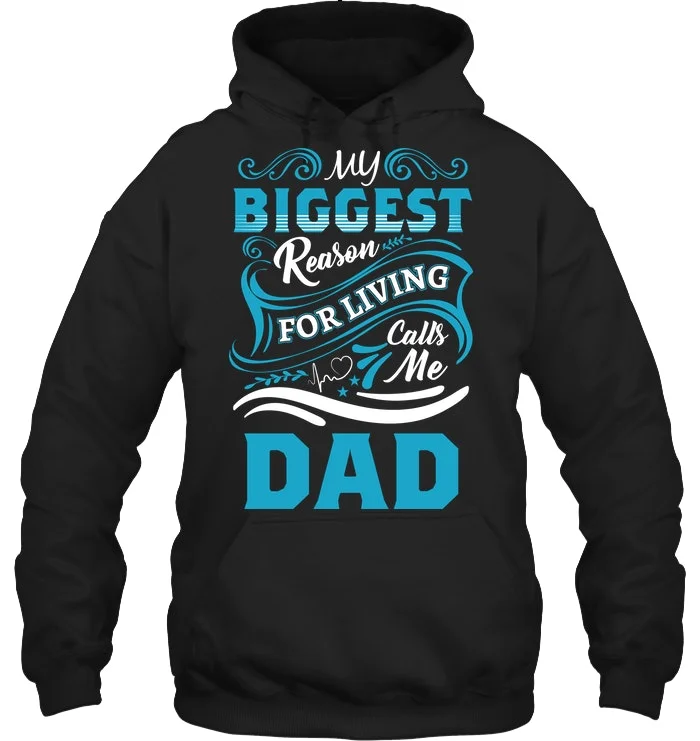 As we said, if you want to celebrate father's day, you should definitely get him something that shows him how much you appreciate and loves your father. And the best way to express that feeling is through something that is going to show him or tell him how much you love him. Well, a t-shirt or some sort of clothing that has some cool and encouraging lines written on it could do the trick. If you have some t-shirts that have quotes written on them like "My dad is the best dad ever" and if your dad sees you wearing that T-Shirt all the time, he will definitely know how much you love and appreciate your dad because he is seeing what you think about your dad. This will help you to indirectly express your feelings for him.
Portable Grill
We all know how much our dads love grilling. Not only our dads, but every man also loves grilling. That's because grilling is something that is kind of dangerous (because there's fire) but safe which men love because it lets dudes hang out. This also provides some neutral entertainment which is a really big reason for men loving grills. That's why gifting a grill on father's day can be a really good idea. This grill that I am talking about here is the Cuisinart Portable Charcoal Grill. It's a 14-inch red grill with a 150 square inch chrome-plated grate which is really spacious. It also has a dual venting system which lets you do better charcoal management and temperature control. This is a really nice grill and easy to carry around which is the reason I think it is a really good item to gift your father on father's day.
Smart Watch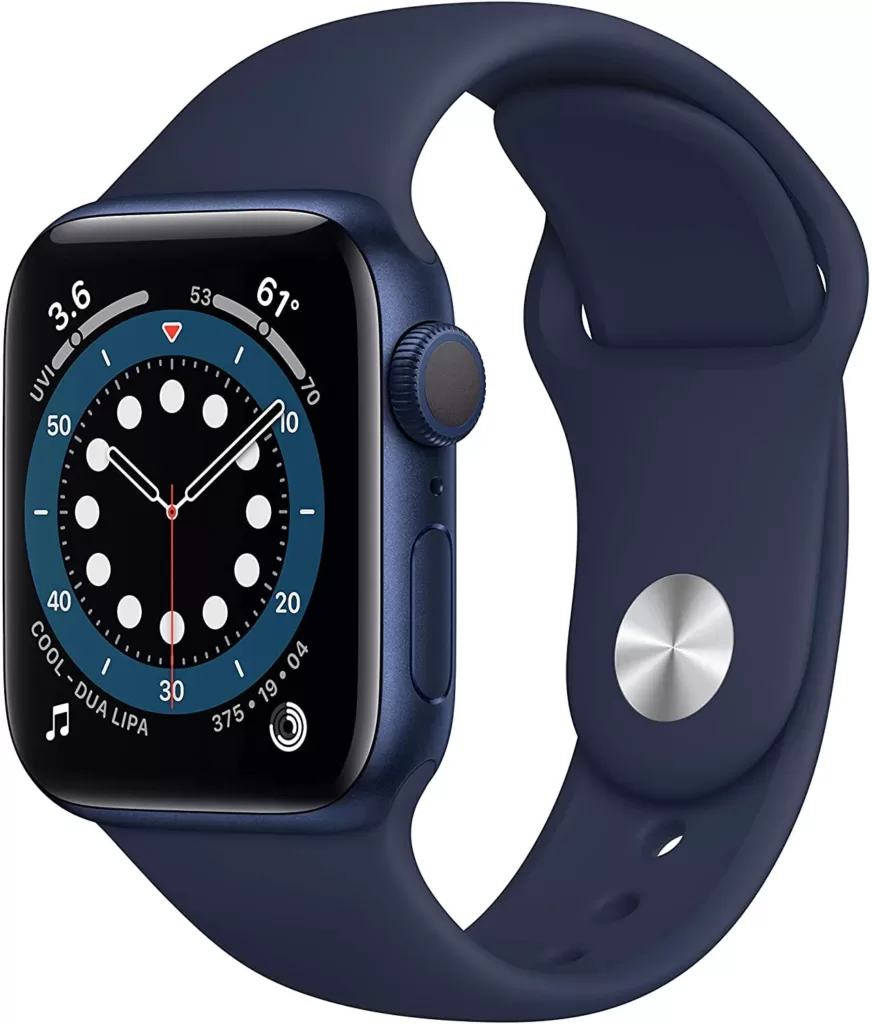 Most of our dads don't buy that many digital devices. They just hang out with their mobile and they sometimes watch TV which is sometimes the only interaction our dads get with technology. That's why we should try and gift them something that matches with the current generation. Though, this isn't an excuse good enough to make you think that you definitely should gift him something digital. But, it's worth gifting him something like that. This is why I listed the smartwatch on this list. A smartwatch is one of the simplest digital devices that can give you almost every benefit that a smartphone could give you. You can receive calls, listen to music, use GPS to navigate, and do a bunch of other things that you can do on a smartphone. Though you won't get all of the features that a smartphone gives you, it'll be worth the money because of the features you're getting. If you want, you can gift him an Apple Watch which is one of the best smartwatches out there.
Apple AirPods Pro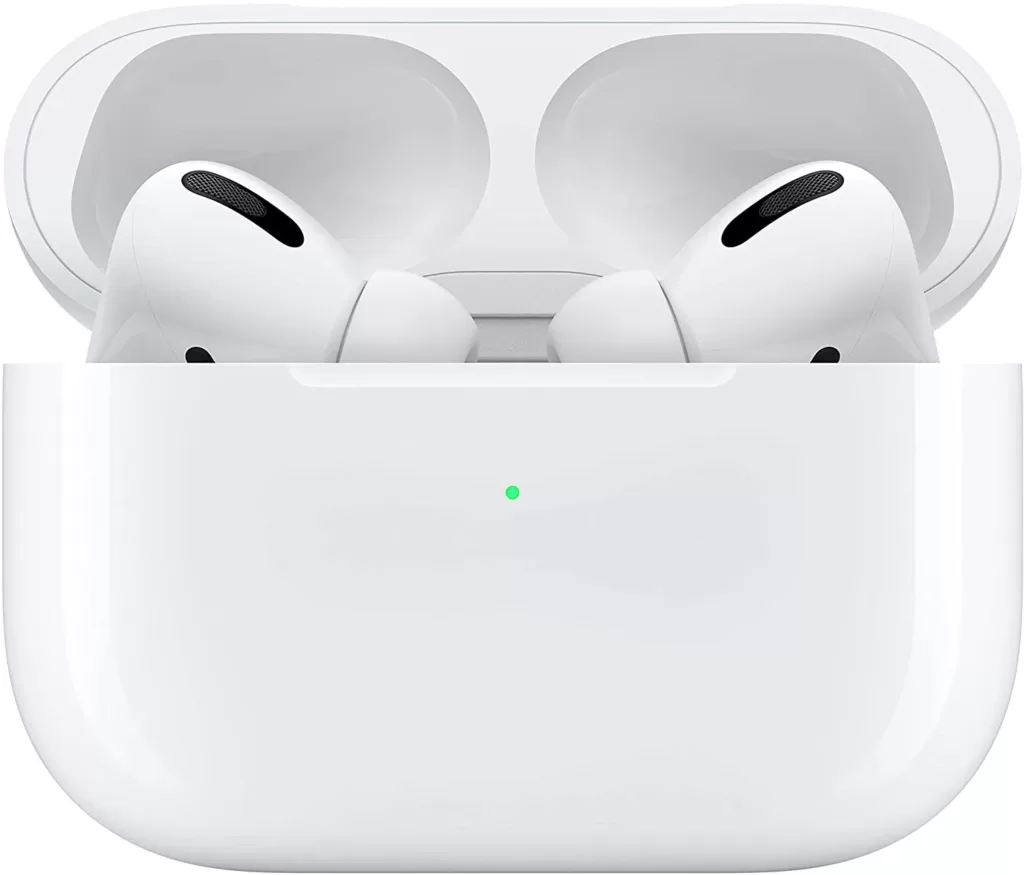 Apple AirPods Pro are one of the most famous wireless Bluetooth earbuds out there in the market. They are really good in quality and really comfortable. The AirPods Pro have Active Noise Cancellation which helps you to get the genuine audio of and removes any kinds of extra noise that might be in that audio or any kind of external noise which adds another step in terms of audio quality. Also, these earbuds adapt to the geometry of your ears and the fit of the ear tips which makes it even better because it makes wearing them easier, more comfortable and it also removes any kind of environment noise from entering your ears. That's why, Apple AirPods Pro are so famous and people love them a lot.
Leather Watch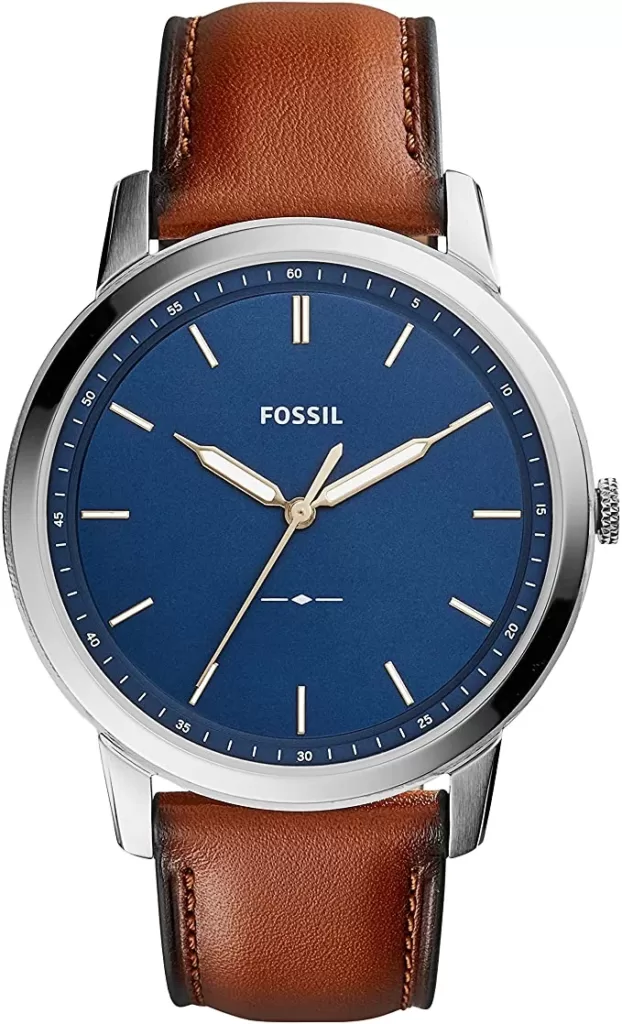 Leather Watches are the best gift for those people who love classy designs and leather brings that kind of feeling. They are really famous among the people of the past century as they love classy designs. And, leather gives that similar feeling. This is why it is going to be a great idea to gift your dad a leather watch on father's day as he should love a classy but stylish design on a watch. This watch that we have here is called the Fossil Men's Minimalist Stainless Steel Slim Casual Quartz Watch. To me, this is one of the simplest yet most fashionable leather watches that I have seen in a long time. With that, this watch also has a vintage and modern touch to it which brings another great look to it. This watch also sits against your wrist effortlessly which makes it even better. Another great thing about this watch is that it is a water-resistant watch to 50 M which makes it suitable for short periods of swimming and showering. But, diving or snorkeling with this watch is not recommended. Moreover, I think that this watch will be a great addition to those people who love classy designs.
Amazon Kindle Paperwhite
If your dad loves to read books but can't carry around too many books to read, you should definitely get him the Kindle Paperwhite. For those who don't know, Kindle Paperwhite is an e-book reader that has a lot of books in it and you can read any books you want with it with the browser that it has. This way, you can look up any books and read them on the go. It is also really easy to carry around as it is the size of a notebook. But, it has unlimited books in it in a way. Also, the latest version of Kindle Paperwhite is totally waterproof which allows you to read more comfortably anywhere without worrying about water dripping and breaking the screen. Also, the display has really good brightness and adjustable lights which allows you to read books both indoors and outdoors. So, if you want to go to the park and read it, you can easily do so. That's why I think it is going to be a great gift for your father if he loves to read books.
Light Filter Computer Glasses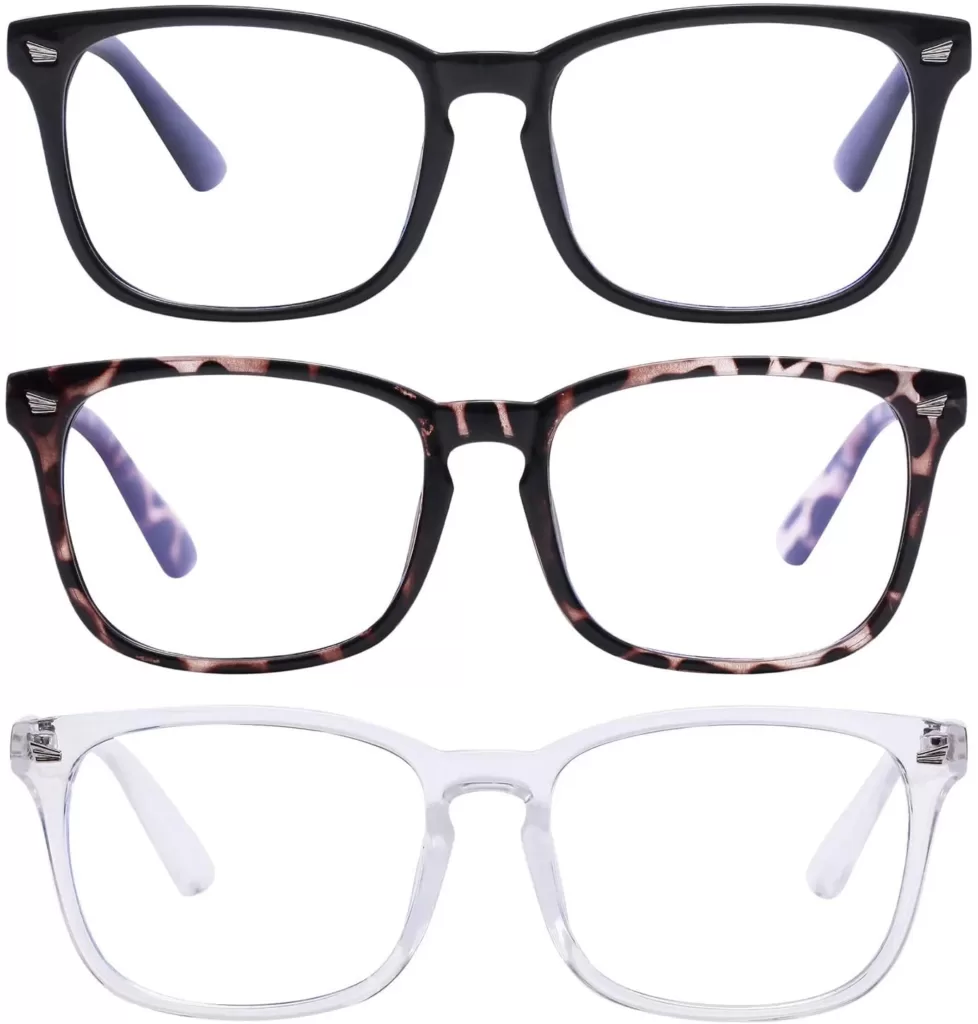 If your dad works with computers all the time, this could be just the thing for him. This is a blue light filter glass that saves your dad's eyes from the harmful blue-ray that a screen emits. The material is also high quality which can protect our eyes and faces from the damage that can be caused by the fracture and friction of the eyeglass frame in the movement. Also, these glasses have a classic design which also brings a little bit of style when put on. So, if your dad is one of those dads that have to sit in front of a screen all day and work, this item can actually be really helpful for him. It could help him protect his eyes while bringing a stylish look. That's what I like the most about this item.
Fishing Pole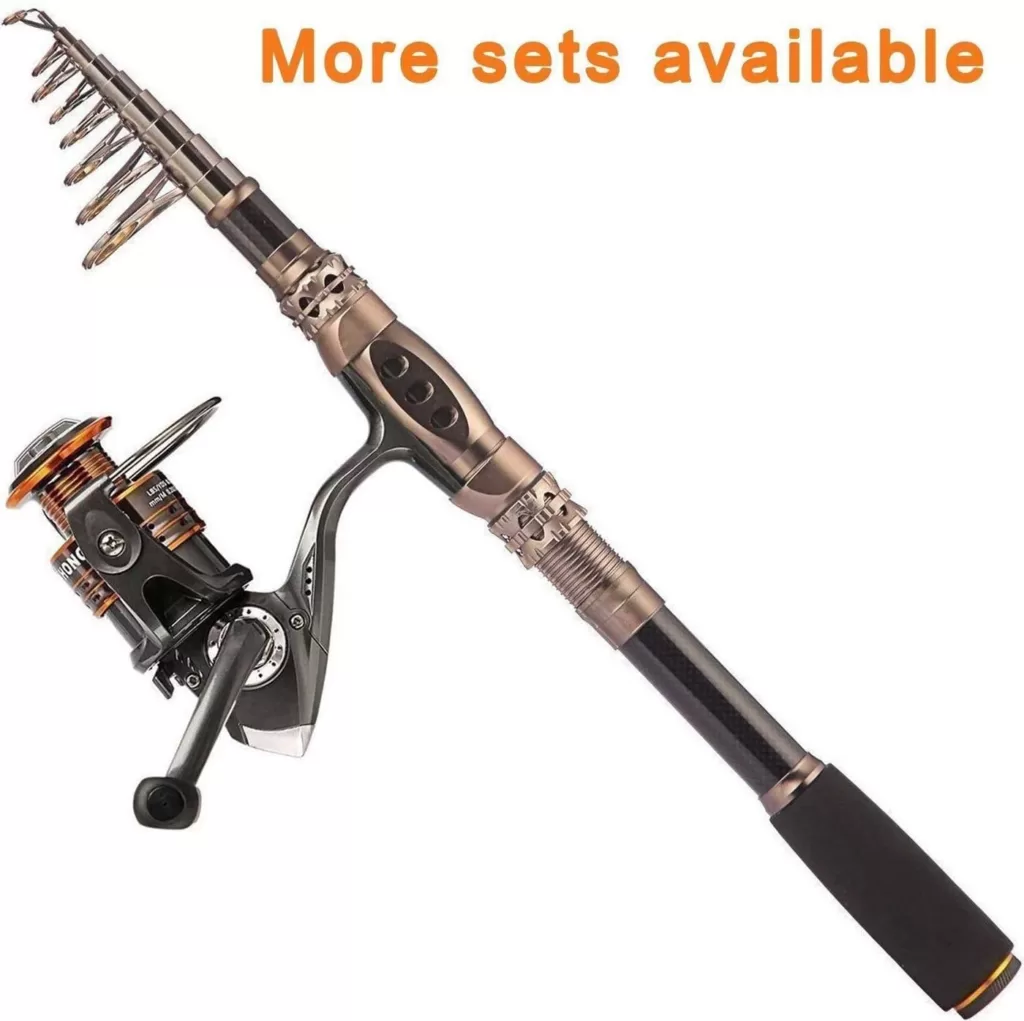 We all know that dads love to go fishing and catch some dinner for their entire family. Fishing is an easy way to pass time, talk with each other and spend some free time. Fishing also gives the chance to increase self-esteem through respect for the environment and mastering outdoor skills and achieving personal goals. Fishing also allows you to get closer and get to know someone who can help for social development. That's why gifting a fishing rod to our dads can be a really good gift. This fishing rod that we have here is called the PLUSINNO Fishing Rod and Reel Combo. The fishing rod here is made with carbon fiber and fiberglass which makes the fishing rod really hard and durable. It is really easy to carry it around because of its closed-length design. This is also a combo pack which means it has both a reel and poll which is really good because both of them are made out of the same hard material. That's why I personally think that it will be a perfect gift for dads who love to go fishing.
Bikers Backpack
There are a lot of dads who love riding their bike and they often go on a trip with their bike all alone or with friends and try to have some fun time. Men love motorcycles more than women do because they are fun, dangerous, and exciting which attracts men to motorcycles. With that, they are really simple to use. They are small which makes them easier to park, use less oil or gas, and takes less space. Motorcycles often remind people of the time when they were younger and used to ride bikes with their friends and do stupid stuff. People do still ride motorcycles because it reminds them of that time. That's why men love to ride bikes so much. So, if your dad is a bike lover who loves to go on rides, you should definitely get him something related to that on father's day.
Headphones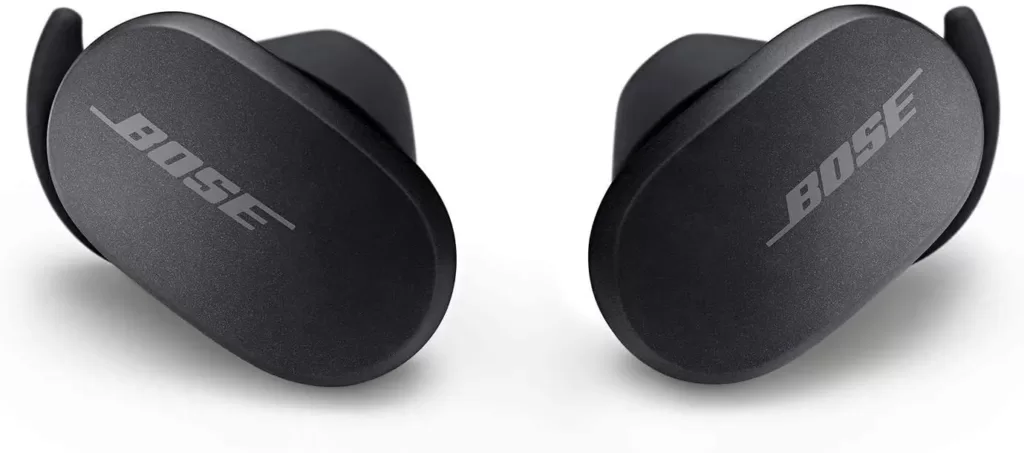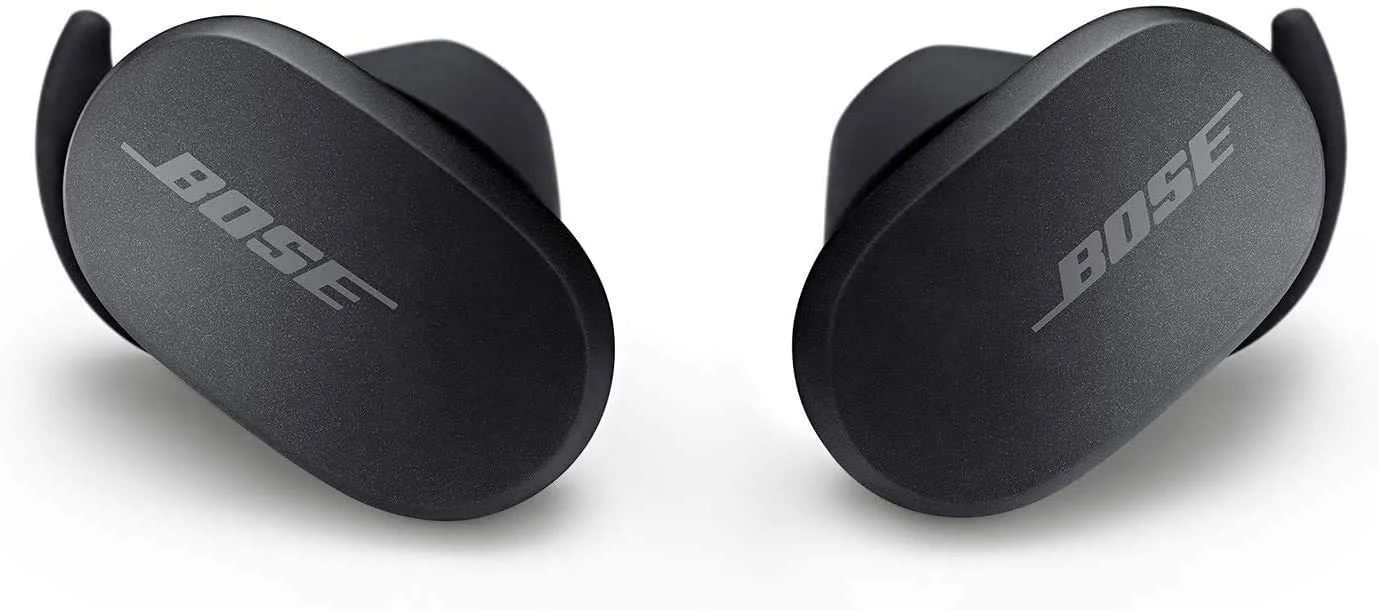 Every day, our father works really hard to sustain the family and ensure a bright future for us so that we can live happily. They do that without any kind of intention that they will live happily after they grow old. Sometimes, our dads don't even take any rest besides sleeping. That's why they deserve a rest after a long day of work. That's where this item comes in. This is the Bose QuietComfort 35 II Wireless Bluetooth Headphones with noise cancellation. These headphones can be a really good gift for your dad. He can wear this, turn on some peaceful music and take a good rest. It also has noise cancellation which really helps because he can take a rest without any kind of distractions being made. If you want your dad to have a nice time, you could definitely get this item for him.
All In One Multitool
Our father actually does a lot of small household fixing works. They fix the broken chair, tools, shelf and make stuff with wood at our house. Also, a lot of our dads do this because they love to make stuff out of wood. That's why they make a lot of stuff. If your dad loves to do that stuff, then this item is going to be a really good gift as this item has all of the tools that he might need in one place. It is called RoverTac Multitool and it has a lot of tools in it. It has a hatchet, knife, axe, hammer, saw, screwdrivers, pliers, bottle opener in it. This makes it perfect as a gift to dads who loves to make stuff with wood and do other things. So, if you want to gift your dad something like this, this should be the perfect item for that.
Beard Care Set
Almost all of our dads have a big beard and most of the time they keep them and stop cutting them after a certain time. Also, they stop taking care of their beard which most of the time ruins their looks and makes them look like an old dude. And, they think that it is a total waste of time to take care of that beard. That's why they stop cleaning their beard which really ruins their look. That's why gifting a set of beard kits can be a really good idea. The beard kit that we are talking about is the beard kit by GoldWorld Store. This set contains a Beard Kit, Beard Growth Kit, Beard Grooming Kit, Mustache Wax, Beard Growth Oil, Beard balm, beard wash, and more. This is the only set he will ever need to take care of his beard. He won't have to buy any extra things to take care of his beard. That's why I think it is going to be a really good item to gift your father on father's day.
Leather Wallet
This leather wallet is a wallet to safely carry around your credit cards and some cash. It is specially made to safely carry around your credit cards and easily access them when needed. This wallet can also block some frequencies that will keep your credit card safe. Also, it has RFID technology that will keep your cards safe from RFID signals that are used to electronically scan your cards without you noticing. This is a really good feature that will keep you safe from different types of scams. This will also help you to safely carry around your credit cards. This is why I think that you could gift your dad this wallet which will help him to safely carry around his cards. So if you want, you could gift him this wallet and I personally think it will be a really good item as a gift.
"Super Dad" Mug
Fathers are the best. They stay with us all the time. If we are sad, our dad will be there for us. If we are happy, he will still be there to see us happy. If we don't even appreciate the works he does for us, he will still be with us since the end of time. That's why I really feel like the amount of appreciation we show them isn't enough at all. They are like the superhero in our life. That's why we have this mug here which says "Super Dad" on it. Not like this mug is enough to show appreciation to our dads, it still is another way to tell our dad how much we love him and how much he means to us. With this mug, he will know every day that his kids love him and it will be like the success ever parents want in their life. This is just not a mug, it is a token that will tell them that they were successful in raising their child.
Magnetic Wristband
Just like others, your dad might be interested in making different stuff with wood or other stuff. But, just like any other carpenter, your dad will face issues with screws, bolts and other small things that can be easily lost. That's why, a lot of people likes to use this stuff. It is a magnetic wristband that has a magnet inside of it which will help you to keep all of your screws and bolts stuck on it so that you don't lose them that easily. With that, it is really easy to collect them and work with them. This wristband has almost 10 magnets surrounding the whole thing which means you can attach anything on almost any part of the wristband. This will also help you to save time by removing the need of a 3rd hand. You won't have to worry about losing your stuff from now on.
Resistance Bands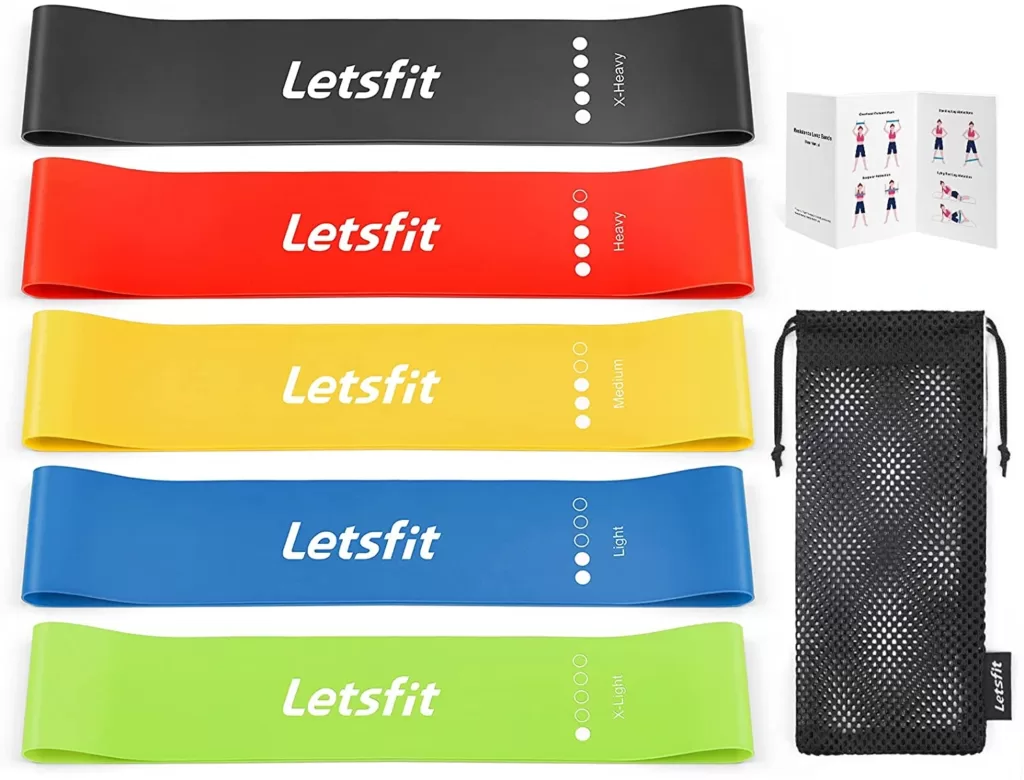 Our dads don't get enough time to go to the gym to get a good amount of exercise to keep their bodies fit every day. That's why they sometimes exercise at home with some basic moves that help them to at least maintain good health. That is where this item comes in. If your dad does basic exercises every day at home, this could be a really helpful item for him. The items that we are talking about here are the Letsfit Resistance Bands. These resistance bands come in a package of 5 bands and all of them are different by resistance strength. You can use them in a lot of exercises like Yoga, pilates, etc. You can use these bands to exercise all the muscles of your body like arms, abdomen, legs, etc. If your dad does small basic workouts at home, this could be a really useful gift for him.
Noise Cancelling Comfortable Earbuds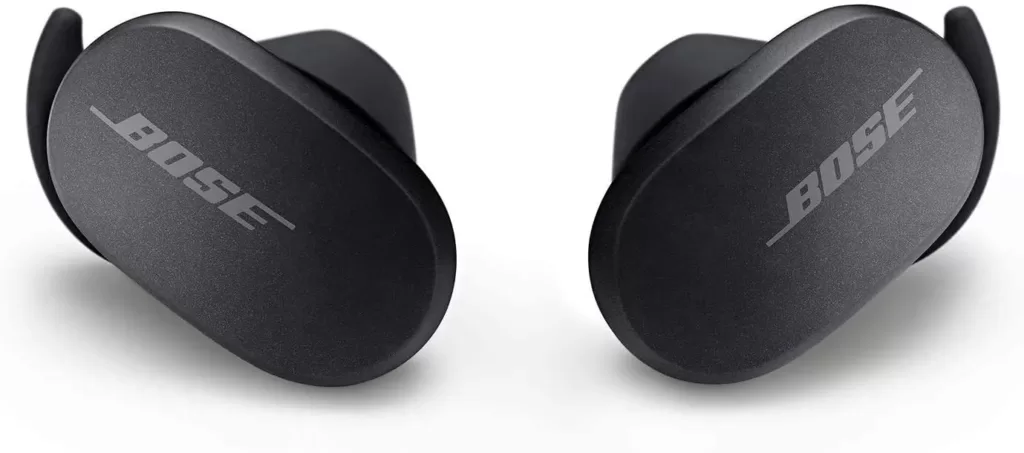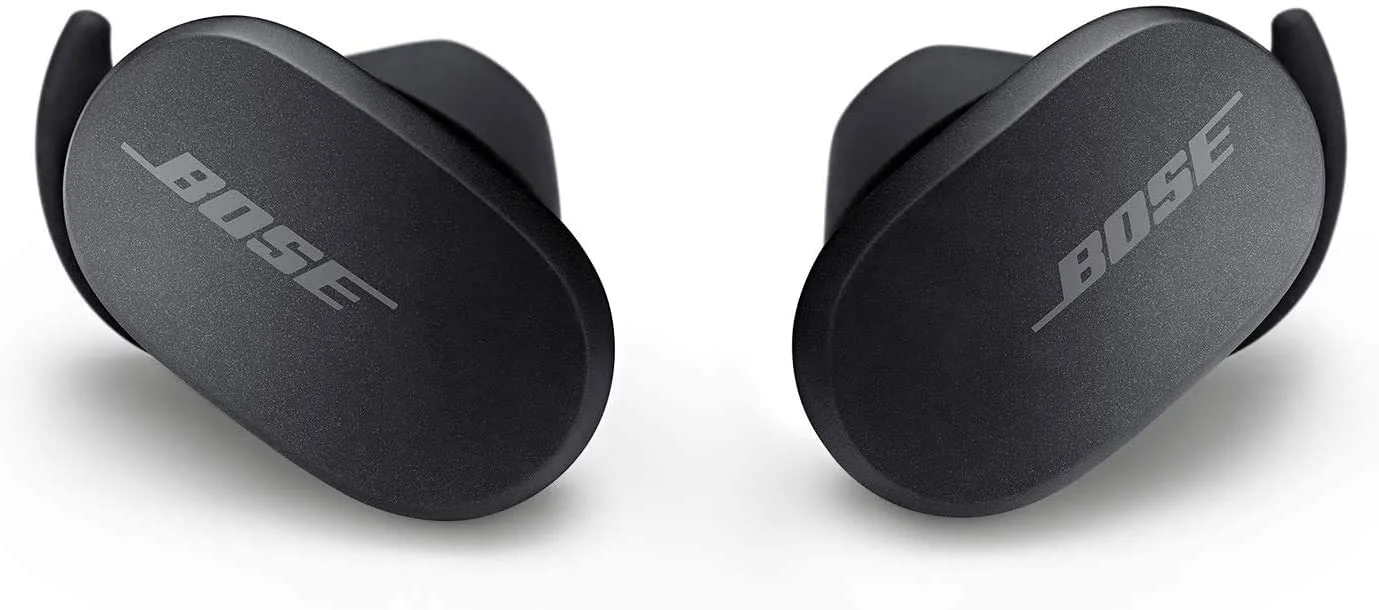 Like the Apple AirPods that we talked about before, this is also a pair of great earbuds. People actually love it a lot. They are called the Bose QuietComfort Noise Cancelling Earbuds. These pair of earbuds are noise-canceling too. It also has high-quality audio which makes it even better. Moreover, this is something that is going to be really good for your dad to sit somewhere and relax. This is kinda just the apple AirPods with a much cheaper price and without the apple branding. These are also really comfortable which is really good because you can wear them for as long as you want. They also have simple touch controls. You just have to tap on the body of the buds and they will do some stuff depending on how many times you click. It can also run 6 hours on one charge which is really long compared to its size. It's just another version of the AirPods at a cheaper price.
"Dad You're My Hero" hoodie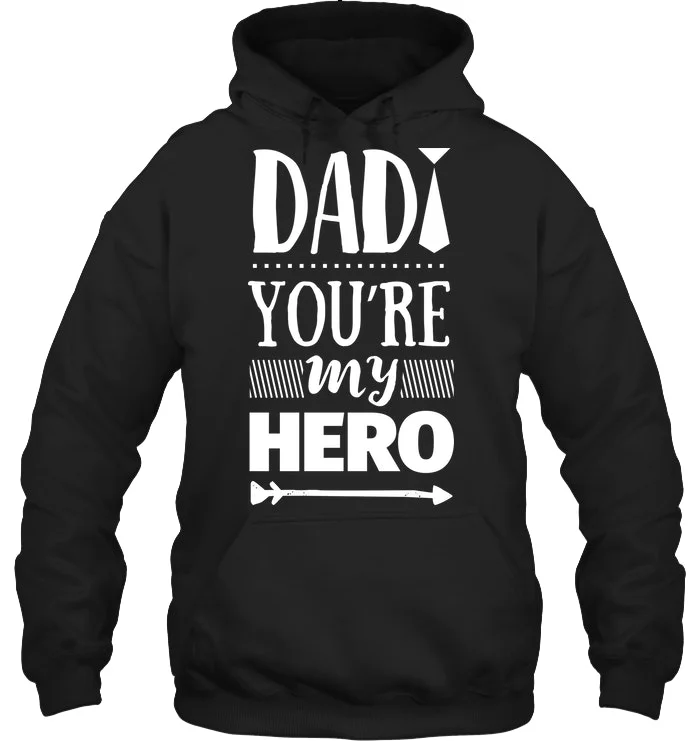 This hoodie is another way of expressing your love for your father. Just imagine wearing this hoodie and spending the whole day with your father doing fun chores. Just imagine the smile on his face. It is going to give him real joy. He will feel really proud as you go around doing different fun stuff with him. This item is not a gift for your father but it is for you to buy and spend the day with your father. Besides, you can wear this every day and this hoodie is really good in quality. So, you won't feel bad wearing this at all. Overall, this is a really nice hoodie with a really nice quote. So I recommend you get it.
Sneakers
If your dad is always on the go, traveling from places to places for business or other reasons, you could gift him a comfortable pair of sneakers which is going to be a perfect gift for your dad. It is actually going to be more of a helpful gift than an unique gift because if you can carefully choose the best sneakers for your father, he can travel around really comfortably without any kind of irritation and stuff. With that, if your dad likes sneakers like a lot of dads, they are going to another great gift idea. There are a lot of dads that love sneakers and have a lot of them in their collection. So, it will be a really good choice if your dad loves sneakers or if he travels around a lot.
NEW Ember Temperature Control Smart Mug 2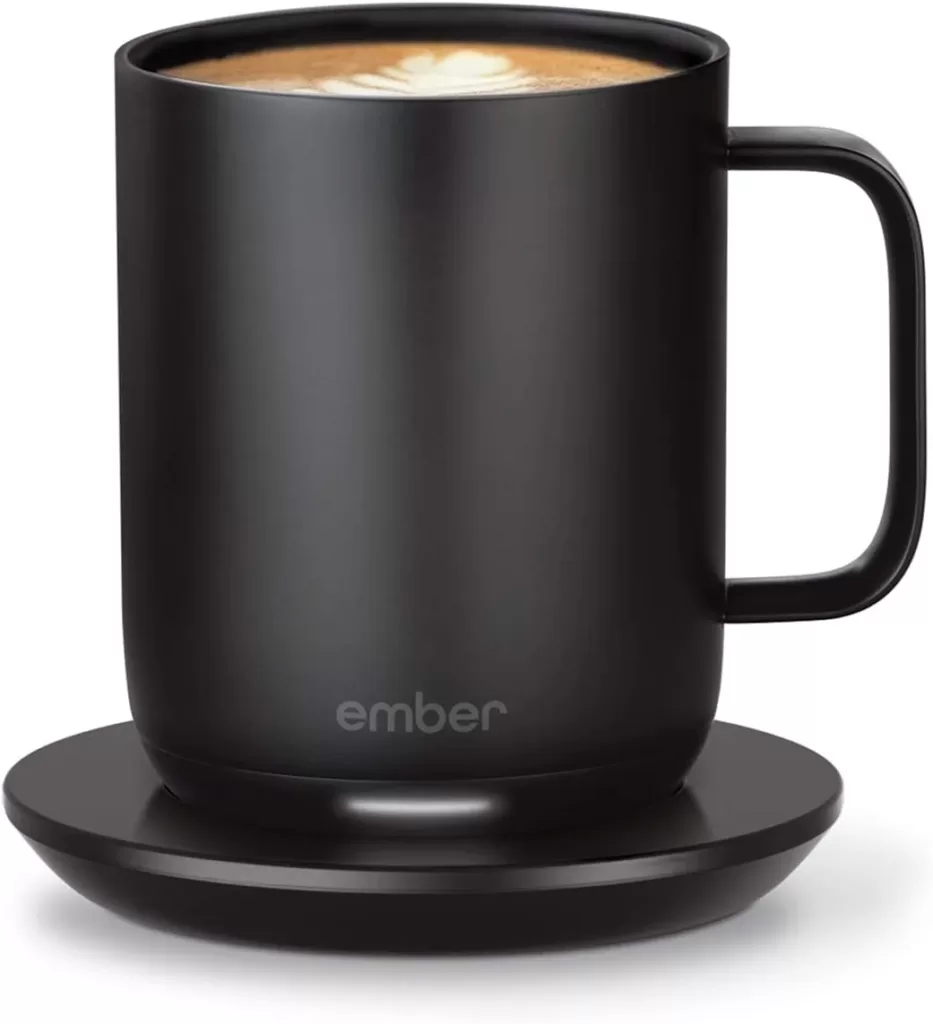 Like my dad, there are a lot of dads out there who likes to drink their coffee with long breaks. Or, sometimes when they are busy, the forget to drink their coffee which makes the coffee cold like water. That's why, they have to drink the coffee in a short time which they sometimes don't like. If you have a dad who does this a lot, then this mug is just for him. This mug is called the NEW Ember Temperature Control Smart Mug 2 which is a mug that will keep your drink hot even if you don't drink it for a long time. But for that, you will have to set this mug on a special platform that keeps it hot even when you don't drink it. If the charging coaster is on full charge, it will be able to keep your drink hot for 80 minutes even if you don't drink it which is an insane amount of time because at this point, you will at least see the cup lying there and try to drink it. That's why I think it will be a nice gift for your father if he drink his coffee with long breaks.
CouchCoaster
A lot of dads like my dad love to drink coke on the couch while watching sports on TV. And at some big sports events, he drinks a lot of coke. But sometimes, it gets quite annoying to hold on to that drink and cheer for your favorite team but still, it gets annoying to keep reaching for that drink every time on the table. They want full freedom as well as full accessibility to that drink. For dads like this, this item can be really handy. It will prevent any kind of knocks, spills, and stains which will keep your drink safe to drink and it will keep it near your hand to access and drink it whenever you want. This is why I think this small gift can be a perfect gift on father's day. But, don't just gift this item to your father. It isn't a gift enough to make the whole father's day.
TV Subscription Service
Does your dad love to watch TV shows or movies online?? If he does, then you should definitely try gifting him this. If he is one of those movie lover dads, you should gift him subscriptions to some online premium streaming services like Netflix or HBO, etc. This will let him watch one of the recent and most popular TV shows online and these TV shows are really good. This will give him another way to spend time in this time of crisis when everyone has to stay at home. This is a really efficient way to pass time and I think you should definitely try and gift him a subscription package in some streaming services.
Electronic Organizer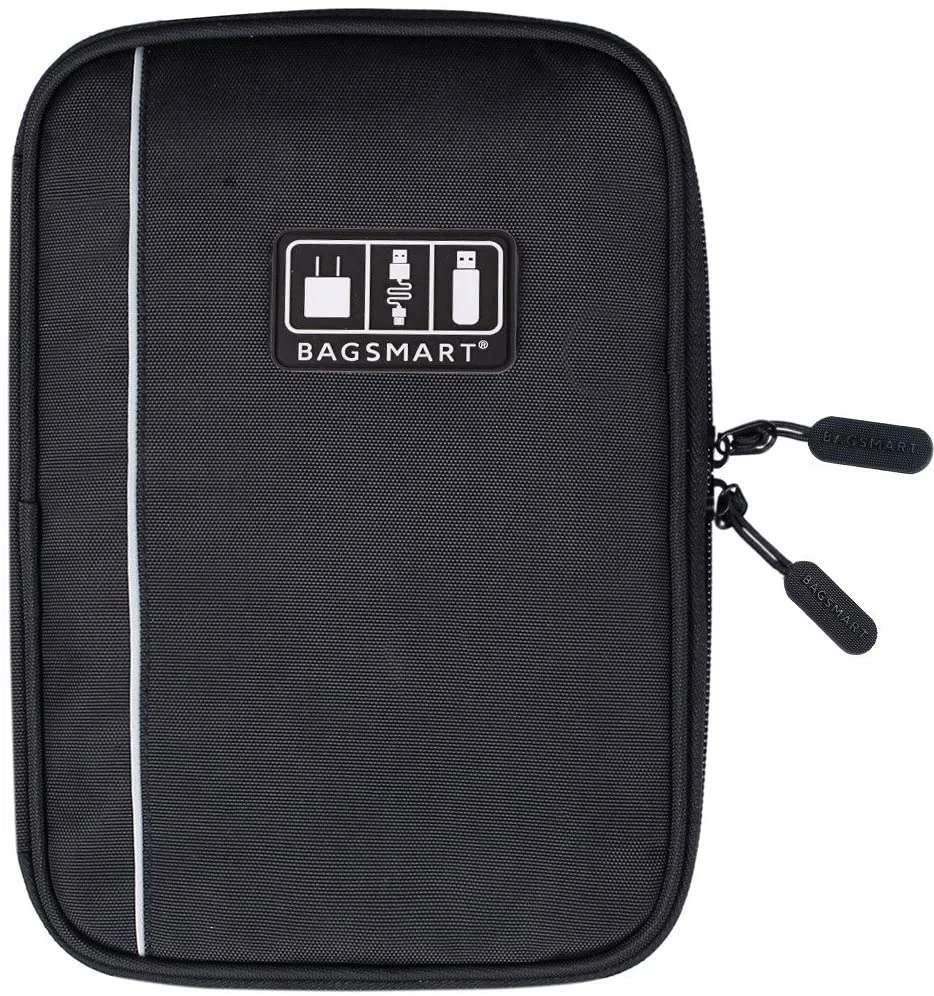 We all have some annoying little electronic stuff like charger cable or pendrive and other stuff. They get so annoying sometimes that we can't find it even if it's there. And, as our dads age, their start forgetting where they put all these small stuff which turns out to be a real problem for them sometimes. They can't find it without anyones help. That's why, I recommend gifting this item. This item is called BAGSMART Electronic Organizer which is a organizer bag for small cable, USB drives, earphones and other stuff. There are specific places in the carrier for specific things which makes them easier to identify and sort out. Also, the body of the case itself is pretty durable which makes it safe to carry all of the things inside them. If your dad has a lot of those small stuff, you could definitely gift him this item as it will make sorting out those things much easier.
Baby Yoda Amazon Echo Stand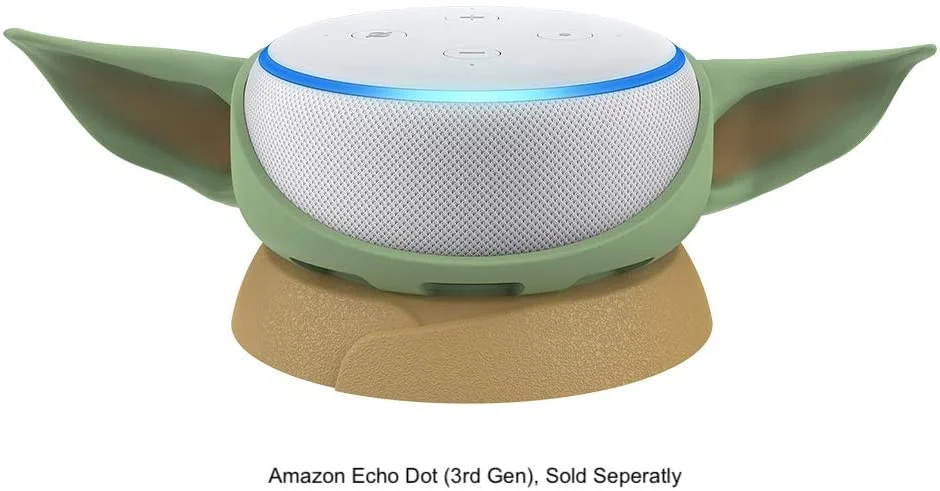 If your dad is a star wars fan, you can definitely give him this item. This is a baby Yoda amazon echo stand and it looks both funny and stupid at the same time. If you have an amazon echo at your house, then this item will be really good but if you don't, you should've gotten one at this point. So, if your dad is a star wars fan and if you want to get him something star wars related and funny, this should be the item. The echo snaps perfectly in the center and doesn't move at all. It is made with really durable material which makes it last longer. It holds the device securely and perfectly in place not giving it any chance to fall. This is why I personally really like the item and I think it will be a really good item as a gift for a star wars fan dad.
Comfortable Socks
From the old times, socks have been great items as gifts especially during holidays because they are gifts with a really good budget and they are a good item as gifts to both warm the toes and hearts of your loved one. If you give socks as gifts, you will be offering someone comfort which is a really good thing because it will help you to strengthen your relationship. This is why I think that gifting socks to dad on fathers day might be a good idea. People love getting socks as gifts. That's because, after wearing the same socks for a few days, they start to feel rough or not comfortable. This is why, when you get new socks as gifts, you know that your legs will be comfortable for another few weeks which gives a really good feeling. That's why I think that socks might be a really good gift idea for fathers on father's day.
Fitbit Charge 4
If your dad is one of those perfectly shaped fit dads who love to work out, this could be the best gift you could possibly gift him. This is the Fitbit Charge 4. It is basically a watch or a fitness tracker that tracks your fitness, activity, Heart Rate, Sleep and Swim tracker and more. And yes, it also tells time. This is going to be the key thing for your dad to measure the exercise he does everyday and if he is going over the line or not. It also has a built in GPS that tracks how fast you're running and how far you've ran weather it is a ride, hike or whatever. You can also set the optimal heart rate for you and it will tell you if you're at that stop where you need to stop with a small buzz. It is a really great piece of techonology that can be really helpful for your dad. This is why I highly recommend you to buy it if your dad loves working out.
Telescope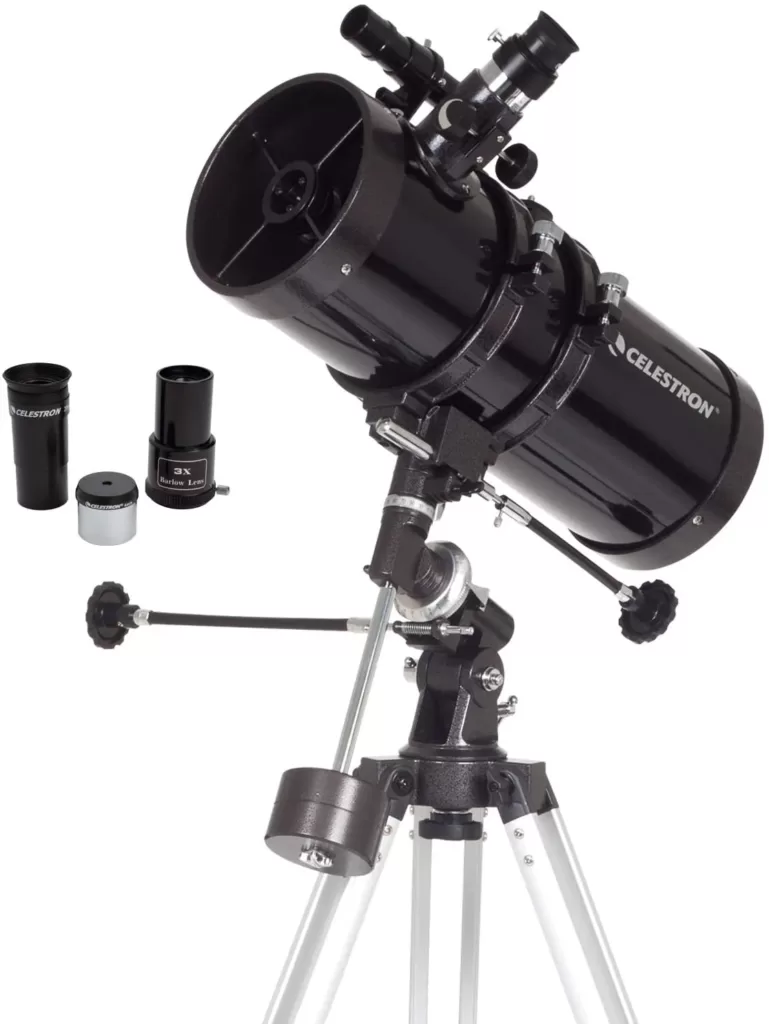 A lot of our dads love to look at the stars at night, know about them, know about different galaxies, planets, space, stars, and more. Thinking of this stuff makes them full of excitement. But, not all of our stars loving dads have a telescope to observe them even closer. This blocks a wide view of what stars and other things actually are. That's why I think that gifting a telescope on father's day might be a really good idea. With this new gift, they can observe the stars better than before and know more about them which will help them to improve their knowledge and curiosity about those little dots in the sky. Also, this can make them really happy because a telescope is a dream item for every astronomy lover. This is why I think that a telescope can be a wonderful item for your dad on father's day.
Premium Coffee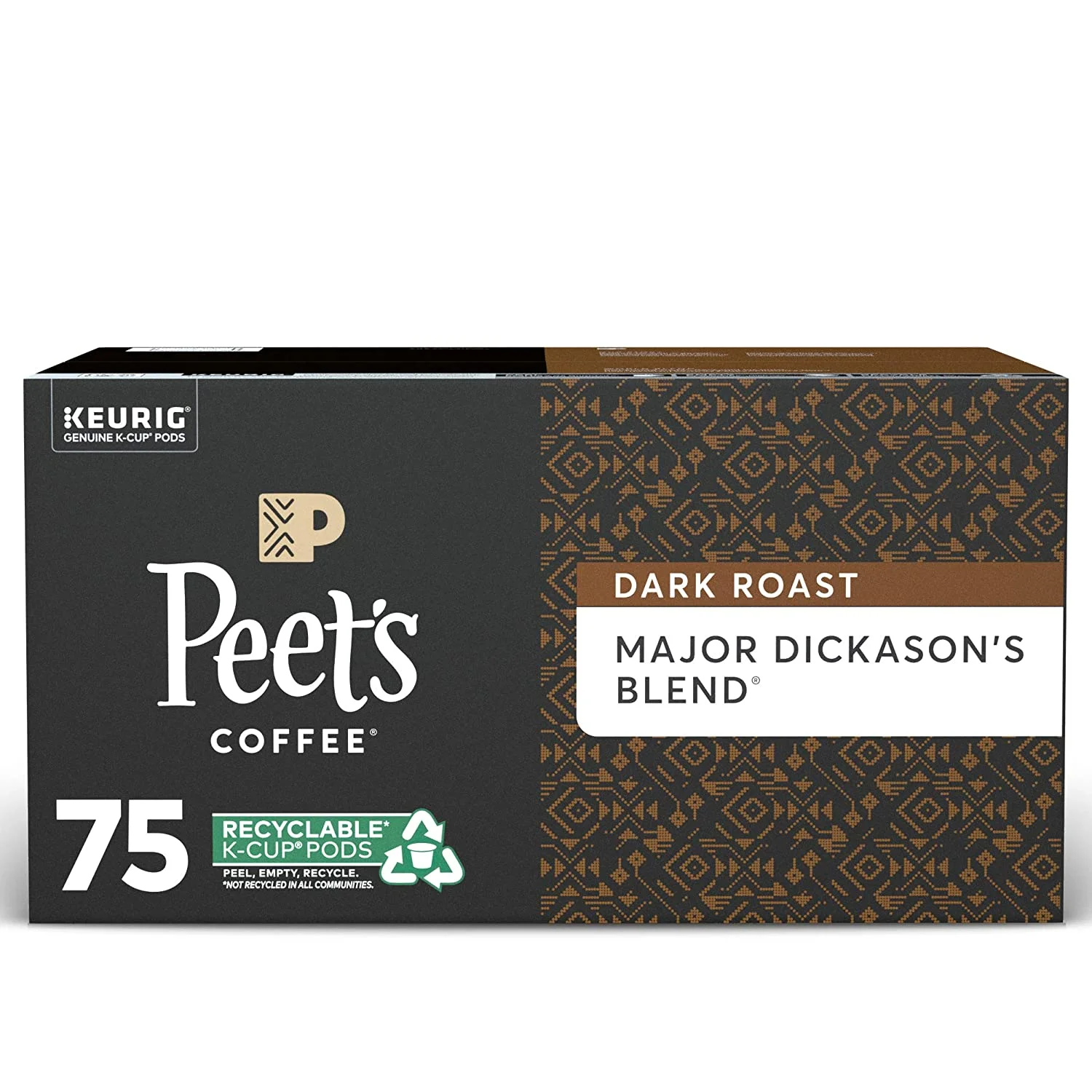 Everyone loves coffee. It's a drink loved by everyone all around the world. That means, it should be your father's one of the favorite drinks too. People drink coffee while working, resting, doing small works and other times. It is estimated that about every coffee drinker in the United States of America drink about 3 cups of coffee which is a lot. If your father is a coffee lover, then this gift is just for him. This is the Peet's Coffee Major Dickason's Blend K-Cup Coffee and it is one of the most and top rated coffee on amazon. People love it so much because it is organic coffee. That is why, this coffee has 5 star rating while having over 35000 ratings. This is why I think that this awesome tasting coffee is going to be really good gift for your coffee lover dad.
Conclusion
That was it for today's article. Hope you enjoyed it and found it helpful as a guide to gift your dad on father's day. Usually, we write contents that have less products but those products are vastly described. But here, we thought that we would add a few extra products and give you a huge list to choose from. Thanks a lot for staying with us this far and I hope you pass an amazing day with your father on father's day.