Graduation is one of the most important accomplishments in one's life. Graduation is important for someone to help them achieve their life goal. It makes them highly skilled in what they want to learn making them a perfect candidate for their dream job or whatever they want to do. That is why going to college and being able to complete college is a huge accomplishment. A lot of students don't even complete college and drop out during their college years to do something else they think will work out.
About 30% of college freshmen drop out during the first year and about 40% of students drop out during the college years. That is why being able to complete college is a huge achievement. So, if someone in your family or friends have successfully completed college, they definitely deserve congrats from you maybe even a gift. So, we will talk about some college graduation gift ideas for him that will be perfect to congratulate the new college graduate.
College Graduation Gift Ideas For Him
Comfortable Gaming Chair
Laptop
Backpack
Fitness Tracker
Nintendo Switch
Apple Watch
Coffee Maker
Books
Comfortable Gaming Chair – For the graduate who loves to play games or sits on his computer all day
We all know someone who loves to play video games all day. Even as a video game player myself, I know how important a good and comfortable chair is. People who play video games usually sit on their chairs for hours every day without moving too much. This can affect their health in a bad way. A gaming chair helps someone to sit in a correct and comfortable posture keeping their back straight and free from stress.
Gaming chairs usually have adjustable lumbar, headrest, and armrest making it even easier to adjust the height of everything to your own liking. A gaming chair will give proper support to your spine and give comfort when someone is sitting for hours on end every day. Even if you don't play that many video games and do other work on your computer, a gaming chair can still be a really good choice. It will keep your body in a comfortable shape and will make sure you don't have any problems from sitting in front of your computer for hours every day.
Take a look at the SECRETLAB TITAN EVO 2022 GAMING CHAIR. This gaming chair has been rated as one of the best gaming chairs in 2021-2022 yet by PcGamer. That's because this gaming chair has everything a gaming chair should have. This gaming chair is comfortable, supportive, and looks great which makes it the perfect choice. It is one of the most popular gaming chairs out there and it is said to be the benchmark by which, all other gaming chairs are judged. This chair is available in a size that can be perfect for almost everyone.
With that, the fabric is really soft making it perfect for people who love to get comfortable in their gaming chair. It also can recline up to 165° which can give you that comfortable back stretch whenever you want. Secretlab gives 3 years of warranty but it can be extended to 5 years. Though the price can sometimes be too much for someone, it is definitely worth it for the features and supports this chair gives. I think that this chair has everything someone will need and it can be a really good item to gift someone who sits in front of their computer all day.
Why Should You Buy This?
As I said, this chair has been chosen as the best gaming chair of 2021-2022 yet by PcGamer and it is chosen as the benchmark by which all other gaming chairs are judged. This chair has everything like comfortability, support, look a gaming chair needs to have. Everything in this gaming chair is said to be perfect. Also, the smaller changes and details like the slight curves make this gaming chair really comfortable and keep your body in a position and posture which allows your body to be in the perfect shape. This allows you to use your computer without feeling any kind of problems or discomfort. Overall, this chair contains everything a gaming chair needs to consider to be perfect and I think that you won't be disappointed if you buy this gaming chair for a new graduate student.
What people think
Pros
Quality selection of upholstery finishes
In-built 4-way lumbar support system
Magnetic memory foam head pillow
Magnetic swappable armrests
Seat base has excellent ergonomics
Cons
More expensive than the 2021 Titan
There's only one design, so you better like it
I needed to adjust the arm rest struts out of the box
The Secretlab OMEGA and TITAN at its peak. Only one chair remains. The Secretlab TITAN Evo 2022 is a new level of individualized support and performance thanks to a combination of exclusive technology and design advances. This is comfort that has won numerous accolades. The evolution has now taken place.
Buy on SecretLab's Website
See Reviews
Laptop – For the Newly Graduated Student Who Will Start Chasing After His Dreams
Laptops are really important for students who just graduated college or even for those students who just got into college. Laptops can help students in a lot of ways. First of all, laptops are basically portable computers which makes them really easy to carry around. This way, you can have a library of knowledge with you ready to serve whenever you need it. They also help with education by supplying an infinite amount of resources from the internet and by itself which makes education flexible and easy to access.
This will allow students to collect information and knowledge and learn stuff outside their classroom. Laptops also make doing assignments and homework easier. The infinite amount of accessible information and high computing powder makes it easier for students to find solutions for hard questions in a short amount of time. It is really handy to have a laptop with someone who just graduated from college as it can help with his university studies or help him get his dream job.
For this one, we will take a look at the 2020 Apple Macbook Air. This laptop is one of the best Apple Laptops for students that can help them with anything they need. It is also really good for other things as this laptop is stronger than its predecessors and it is considered to be the best macOS laptop out there. The price of this laptop is also in an affordable laptop price range making it the best value among macOS laptops.
It has an integrated GPU. And, the 13.3-inch display makes every task easier and comfortable. This laptop also has 2 variants of 256GB storage and 512GB storage giving you enough storage to store enough important information. The M1 integrated processor in this laptop will make every task really fast and smooth giving you a really good experience with this laptop. Overall, I really like this laptop and I think that it will be able to help a new graduate student with whatever he needs help with.
Why Should You Buy This?
The 2020 Apple Macbook Air is currently the best value among all macOS laptops. If the new graduate students you're gifting to like apple products, this item can be a really good one to gift him. This laptop is a really good laptop that will be able to support a student with everything he needs. It has a really long battery life of about 18 hours which is good enough for a hard-working student. The Apple 8-core M1 CPU delivers up to 3.5x faster performance than its previous generations making it a perfect choice for every student. Also, the superfast 8GB of unified memory makes the whole system responsive and speedy. Also, the 13.3-inch Retina-display makes every detail on the display super clear. Overall, this laptop is a really good choice and it can be good for a newly graduated college student.
What people think
Pros
Good deal, especially for a MacBook.
Apple's new M1 CPU provides significantly better performance.
Batteries that last a long time
Sleek, lightweight, aluminum construction
The keyboard, touchpad, and display are all top-notch.
Several color variations are available.
Cons
There are only two USB Type-C ports to choose from.
Still no possibility to use a touchscreen.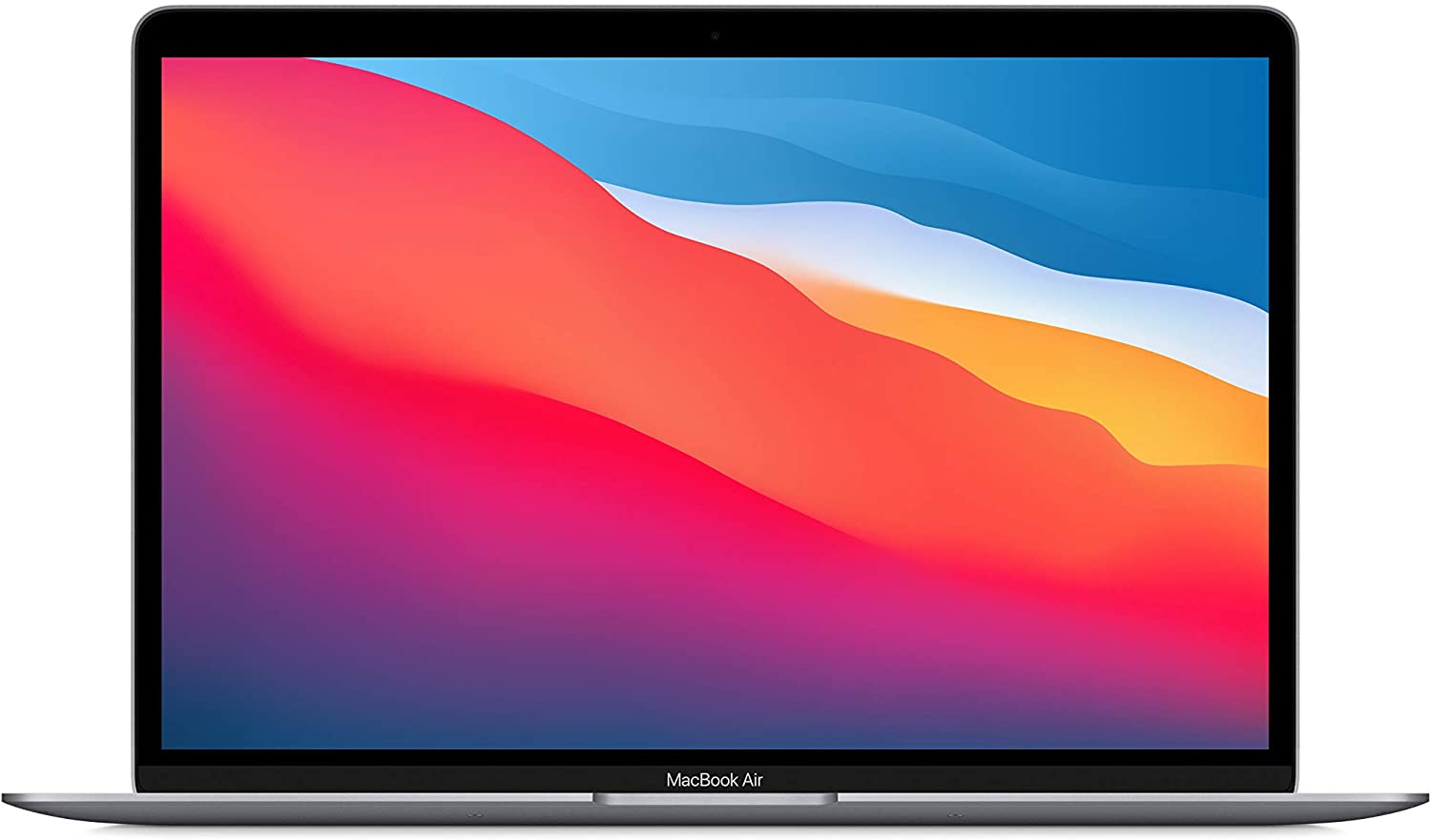 Using a Mac, you can do things you never thought possible in terms of your job, leisure, and creative output. There are a number of pre-installed programs that may be used right out of the box. Regular, free software upgrades keep everything up to date and functioning properly.. Moreover, if you already own an iPhone, you'll feel at home right away.
Check it on Amazon
Check it on Apple's Website
Backpack – For the Student Who Carries A Lot of Stuff
Backpacks are useful items for everyone. It allows people to carry stuff safely keeping everything in the backpack intact. Most backpacks are lightweight, waterproof, and flexible meaning you can carry a lot of stuff like electronic devices in them. Also, carrying your belongings in your backpacks keeps them close to you which reduces the chance of thieves successfully stealing them. That is why people like to carry stuff in their backpacks. Even for students, backpacks are really useful.
They can carry books, pencils, calculators, and other accessories in different pockets which makes it easier to access them whenever they are needed. On top of that, a backpack makes carrying everything a lot easier which is the main reason backpacks are so popular and used worldwide. Even for a college graduate student, a backpack can help him with higher studies like university. This is why gifting a high-quality backpack to a newly graduated college student can be a really good idea.
Let's take a look at the Herschel Heritage Backpack. This backpack is mainly known for its streamlined design and for being a stylish yet functional backpack. If the person you're gifting to likes classical design, this backpack might be the best one for him. I mean everyone wants a backpack that is functional yet stylish which is why I think that this backpack is perfect. This backpack has a large compartment with a sleeve where you can store a 15-inch laptop.
It also has a small media pocket with a headphone port and you can use that to listen to music. This backpack also has a small front compartment where you can store small stuff that you can access instantly. Overall, this backpack is a really good choice for a student who just graduated from college and wants to continue learning. Even for someone who won't get admitted into another school and will do other things, it can help them with carrying their important things like their laptop.
Why should you get this?
This backpack is a really good choice because it is both stylish and functional at the same time. That's exactly what a backpack needs to have. It has large compartments in it which allows the carrier to carry anything they want. With that, it also has a few small compartments where you can store small things and listen to music from. It is a perfect backpack as it is. And, the classic and streamlined design is another reason why people love it so much. These are the reason why I think that it is definitely worth it to get this backpack as a gift. They won't be disappointed at all.
What people think
Pros
Stylish and Functional
Large Compartments
Small compartments to carry small things
Can carry a laptop
Sturdy and Comfortable
Cons
The different sizes might not end up what you were expecting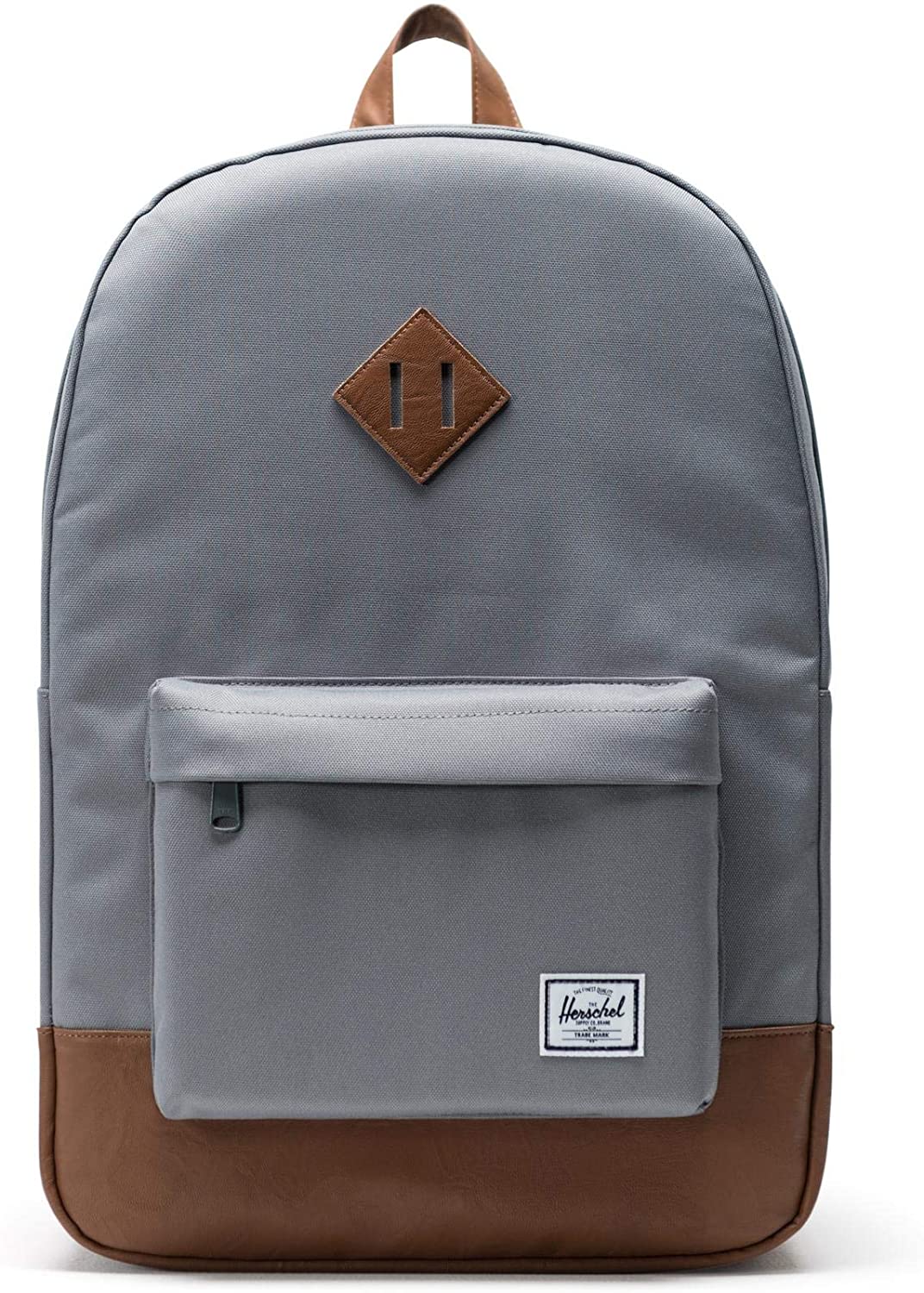 Fitness Tracker – For the Newly Graduate Who Loves to Keep Track on His Health
Having good health is the best thing a person could have in their life. The person who is sick all the time knows the value of good health. There are some of us who always practice things that aren't good for our health. This is why we sometimes get sick and then figure out what we did wrong. If we are one of those people, we should try to follow the rules of a healthy life. Regular physical activity is a great way to keep your health well. They can help you with both physical and mental health which can help you to lead a healthy life. For people who go to the gym or work out regularly, a fitness tracker is a must-have for them.
This item helps them by allowing them to track and record their heart rate, step counts, daily burnt calories, etc. Also, tracking these will allow you to stick to a healthier diet, get the perfect amount of exercise and sleep which can help you to get a healthy life. This is why a fitness tracker is such an important item for someone. If the newly graduate you want to gift to loves working out or leading a healthy life, a fitness tracker can be a really good item to gift him. With this, he can keep an eye out for his health and choose what's best for him to lead a healthy life.
Let's take a look at the Fitbit Charge 5 fitness tracker. If you didn't know already, this tracker is considered one of the most feature-rich, accurate, and overall best fitness trackers in the world by a lot of people and experts. The Fitbit Charge 5 is Fitbit's latest tracker and it has a lot of exciting and useful features like the heart rate monitor being one of them. The always-on, colorful and bright touch screen is another massive improvement and useful feature to look at as it makes reading in bright sunlight easier and makes it easier to use when you're outdoor.
This tracker gives the users a daily score called the "Daily Readiness Score" which is based on three metrics – fitness fatigue or activity, heart rate variability (HRV), and recent sleep. This gives you an overall look at how you've performed that day and what you should work on to improve. Overall, this is a beautiful fitness tracker that doesn't mess with your look and gives you a really good look at how you've performed helping you to keep an eye out on your health. This can be a really good item to gift to someone who loves to keep their health on track.
Why should you get this?
The Fitbit Charge 5 is considered the best fitness tracker in the world by a lot of people and experts. It is considered the best because of its huge number of useful features that help someone keep track of their health like heart rate, steps, blood oxygen level, etc. Also, the build quality of this item is really good. The bright, colorful, and always-on display makes it easier to read everything even in bright sunlight. Also, this watch has a scoring system called "Daily Readiness Score" which is based on fitness figures, heart rate variability, and sleep. This score helps you to determine if you're doing something wrong or what you should focus on to improve the quality of your health. Overall, I think that the features in this fitness tracker make it the best choice for every person who loves to keep an eye out for their health.
What people think
Pros
Colorful displays are easier to read.
Built-in GPS, ECG.

Tracking of sleep quality is quite good.

Low and high heart rate notifications.
Cons
There is no altimeter for tracking elevation.

Fitbit's Premium subscription is required for access to comprehensive health stats.

A lack of a playback control system
Your physical activity, sleep, and stress levels are all linked together so you can make the greatest decisions for your health. Premium membership with Daily Readiness, an assessment of your fitness level that takes into account how active you are as well as your sleep and heart rate variability (HRV).
Check it on Amazon
Check it on Fitbit's Website
Nintendo Switch – For the Gamer Who Likes To play Games on the Go
If you know anything about gaming, you definitely know about the Nintendo Switch and its popularity in the world. The switch is a really popular item to gamers because of its portability and simplicity. It can turn into a console and back to a handheld gaming device making it really popular and appealing. The console also has some really enjoyable games in it which allow players to pass time easily. It is also just like a console but it is just handheld and compact which makes it feel like you're playing a console game.
All reasons aside, the switch being portable and dockable is the main reason it is so popular. Also, you can play games at 1080p quality which makes it even better since you can enjoy the crispy quality of the games. Also, popular games like Animal Crossing and Mario makes this even more enjoyable. These are the reason why Nintendo Switch is so popular and why I think this item is a great choice for everyone who likes to play games on the go.
What people think
Pros
Innovative and visually appealing design
Excellent collection of games
High-quality construction
Joy-Cons feel at home in a variety of settings
Cons
Battery life is too short for the online service
a wobbly kickstand
To enjoy your favorite games whenever, whenever, and on any device, purchase a gaming system. Console and dock are in black, with red and blue Joy-Con controllers for the left and right Joy-Cons.
Check it on Amazon
Check it on Nintendo's Website
Apple Watch – For the Guy Who Likes to Keep Track of Multiple Things at Once
If we know about Apple products, we all know about the Apple Watch. From the outside, it might look like another useless smartwatch but it is actually useful and really handy to have. Apple Watch is just another useful fitness tracker but it has more than just fitness tracking features. It is like a smartphone that sits on your wrist ready to be used anytime you need it. With an apple watch, you can receive calls, send calls, receive text messages, listen to music, and more.
It also has a lot of really useful fitness tracking features. You can use this one as a fitness tracker without buying other ones. The fitness tracking features and other useful smartphone features make people choose this watch over other fitness tracker watches. You can track different things like blood oxygen level, take an ECG, track your sleep, and has many other really useful features. These are the reason why people tend to go for an apple watch over other fitness tracker watch.
Let's take a look at the Apple Watch Series 7. The Apple Watch 7 is the latest version as of December 2021 and it is the best among all of the previous versions. This watch has an always-on retina display that has 20% more screen than Series 6 making everything easier to see and use. This version of the watch has the most crack-resistant front crystal keeping the screen at perfect quality all time. The watch is also IP6X dust resistant and it has a swimproof design. So now, you can track your health even while swimming which opens a whole new area for exercising.
It has a powerful sensor and app allowing you to measure your blood oxygen level. You can also take an ECG which will allow you to determine if your heart is in its best shape or not. You can also get high or low heart rate and get irregular heart rate notifications that will allow you to prevent any kind of heart and health problems and take medicine or treatment accordingly. This Apple Watch Series 7 is a really useful item to have and it can be a perfect gift item.
Why Should You Buy this?
The Apple Watch Series 7 is one of the best smartwatches in the world. Due to its different features including different smartphone and fitness tracking features, people tend to buy an Apple Watch over other fitness trackers. You can receive calls, read text messages, send text messages, keep an eye on your health, and do other things with just this one watch. You can measure blood oxygen level, take an ECG, get high or low heart rate, get notifications about irregular heart rhythm which helps someone to track their health and see if your health is in perfect shape or not. This watch having different useful features and having different health tracking features makes people choose this watch over other fitness trackers which is why I think that this watch will be a great choice for anyone who needs a fitness tracker or needs a useful smartwatch.
What people think
Pros
You can type on the watch thanks to the QWERTY keypad.
It's easier to recharge a battery with a faster charge.
App and lock screen button sizes should be increased.
Cons
The battery life hasn't gotten better.
For the larger display, just two new watch faces have been developed.
The Apple Watch Series 7 is Apple's latest smartwatch, boasting a larger always-on Retina display, a more rounded design with a larger case, enhanced durability, and faster charging, starting at a price of $399.
Check it on Amazon
Check it on Apple's Website
Coffee Maker – For The College Graduate Who Works Hard
Coffee is essential for everyone who has a bus day or works really hard. It helps us to get energized. So, people drink a lot of coffee as it helps them to get energized and helps them focus on their work. Coffee can also burn fat and improve physical performance. But, coffee is only good when you drink enough of it. Having too much coffee has its own disadvantages as well. Some studies show that having too much coffee can cause or worsen your skin problems.
Too much coffee leads to a heightened stress response in the body. Too much caffeine can cause blood vessels to constrict which reduces collagen production in your skin. Though having too much coffee can be bad for your skin, coffee is useful for people who work really hard and that is why a coffee maker can help them out a lot. Gifting them a coffee maker will allow them to make the perfect quality coffee in a short time. So, they can get coffee whenever they need it and it can help them focus on their work. That's why I think that a coffee maker will be a great item to gift a college graduate who works really hard as it can help him a lot.
Let's take a look at the Braun BrewSense Drip Coffee Maker. This coffee maker is really good on a small budget. This coffee maker comes under $100 but still brews great-tasting coffee. It also has some excellent quality of life features as well. You won't have to mess around with too many complicated settings if you just want to brew your simple morning coffee. But if you want, you can have access to a programmable timer, brew-pause settings, and 1-4 cup settings for smaller brews which will allow you to get your coffee whenever you need and whenever you want.
But, the main problem is it is difficult to access the water and coffee reservoirs which can be a problem while refilling your water. Other than that, this coffee maker machine is a really good choice for its price and I think that it can be a really good gift to a newly graduate collage student.
Why Should You Buy this?
This coffee maker is the favorite choice of a lot of people because of a lot of reasons. First of all, this coffee maker has a controllable temperature and brewing time making it easier for you to get the perfect coffee you like. The result in excellent in all settings. It also has a programmable 24 hours timer that will prepare your coffee right as you wake up meaning you won't have to waste extra time trying to get your morning coffee.
Also, it has an auto shut-off system that will turn it off at the perfect time. This coffee maker also has a brew pause system. This lets you pour a cup of coffee anytime you want without spilling any coffee. And, the 12 cup flavor carafe seals in the fresh favour by minimizing air exposure keeping the perfect taste to the coffee. And, you can brew up to 12 cups of coffee per brew which is amazing as it can last you a really long time. Overall, this coffee maker has everything a good coffee maker needs to have and I think it can be really good for a newly graduated collage student.
What people think
Pros
Controllable Temperature
Brewing Timer
12 Cup Coffee
Dynamic Settings for more Flexibility
Cons
Brew Quality Might not be enough for some people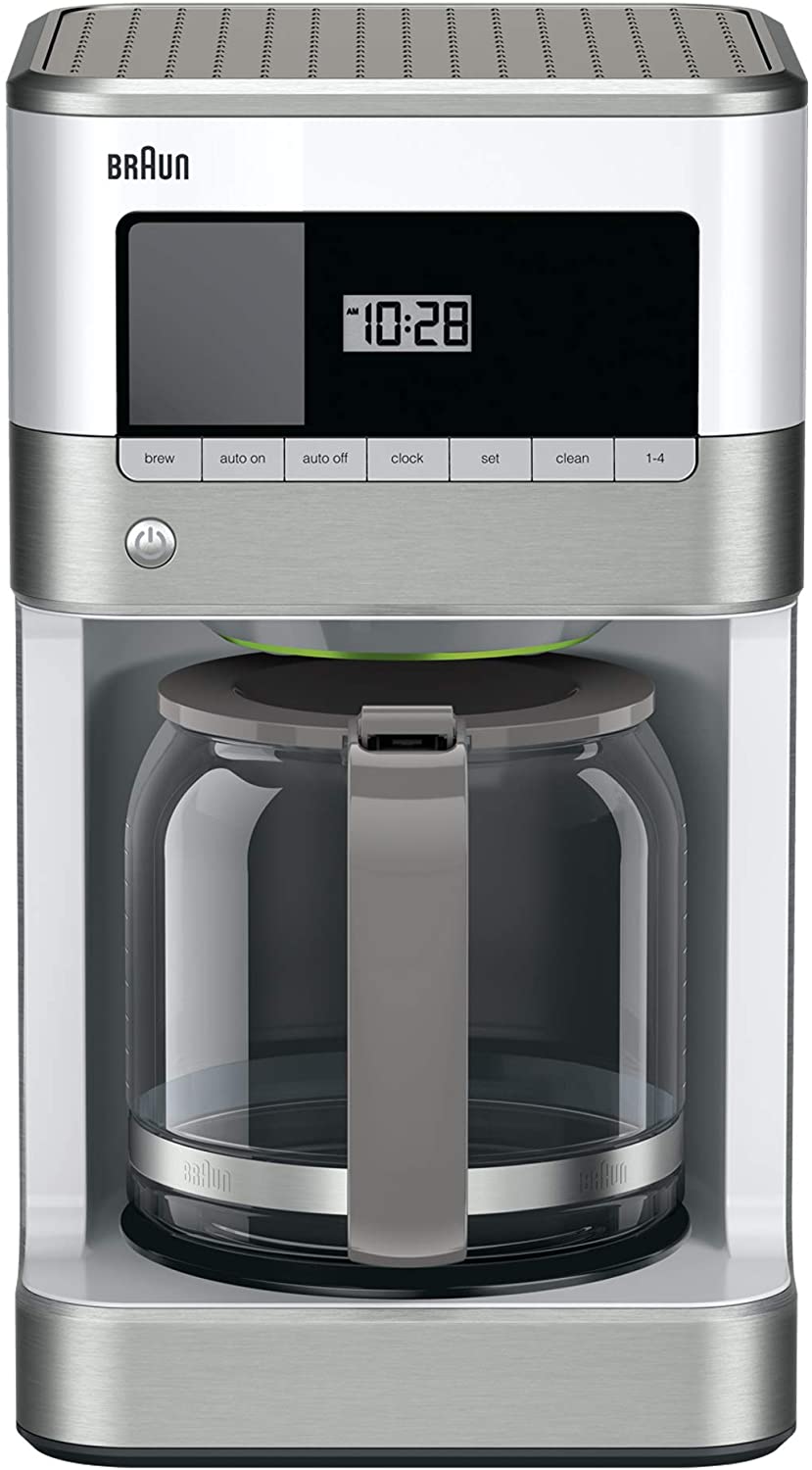 Braun's Brew Sense 12-Cup Drip Coffee Maker is equipped with a flavor-preserving glass Flavor Carafe. Braun's pure flavor system ensures that your coffee is brewed at the proper temperature and brewing time to extract the greatest taste and fragrance. This system is the foundation of every delicious cup. There is no need to wait for that first drink with an automatic, customizable 24-hour timer, so you may enjoy it whenever you choose.
Check it on Amazon
Check it on Braun's Website
Conclusion
I think that college is important for everyone to go and complete because it helps you gain knowledge and skills that will help you get a job when you graduate. If people don't go to college they will be stuck in their current jobs forever, which isn't good for anyone because they can advance their careers or learn new things to help them advance their career in the future. College is an important stepping stone to becoming successful in life.
Read More