Online friendship is like the cool version of social distancing. These people are friends but that type of friend who you never. Honestly, these friends are better than normal people as they won't try to judge you at all. They never do! So get them something to show them that you love them or care about them even though you don't see them at all. Any of these items are sure to give your bestie a smile. Let's take a look at a few gift ideas for internet friends.
Gift Ideas for Internet Friends
The included gifts for internet friends will be perfect for holidays, birthdays, and Christmas or they will work perfectly as a thoughtful gift to your online friend. A gift from an online friend will always be welcomed as this strengthens the virtual bond between you. Let's take a look at a few gifts to give online friends that are always appreciated. If you want, you could take a look a few best friend gift ideas. Maybe you will find something useful from there.
Friendship Pillow
Let your friend know just how much of a blessing they are to you and how much you enjoy their company with this pillow.
Friends Mug
Show your friend just how strong your bond is and even if you don't meet them, you will always be in touch with each other. This will remind them of you every time they take a sip from this mug.
I Pooped Today T-Shirt
Don't you just love it when you and your online friend joke about random things like "poop"? I love this part of having an online friend because they will never judge you for these things. Send this funny t-shirt to them and create another funny conversation topic.
You are the Sister I got to Choose – Cuff Bangle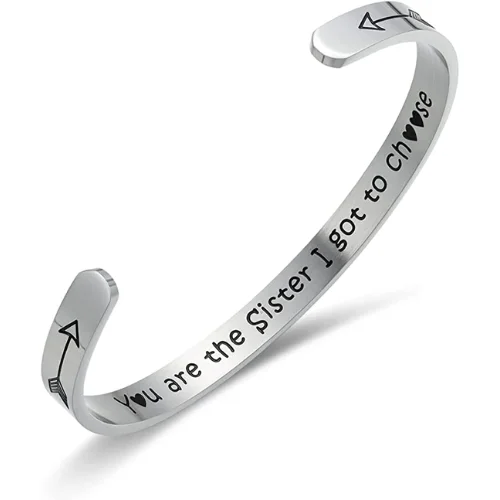 Show your best friend that she is more than just a friend. She is like the sister that you got to choose and you are proud of that. This bangle will be perfect for her.
Custom Face Sock
This had me laughing when I imagined what the reaction of my best friend would be. Honestly, this makes a very fun gift if you are sometimes annoying to your best friend. Imagine them waking up every morning with your face on their socks. Perfect for that lovely annoying best friend.
Relatable BFF Mug
Who wouldn't love to read that quote every day? The first line starts with so much emotion and then bam, the best friend mode is back. The hilarious message on the mug is as honest as it gets.
"Life Would SUCC Without You" Plant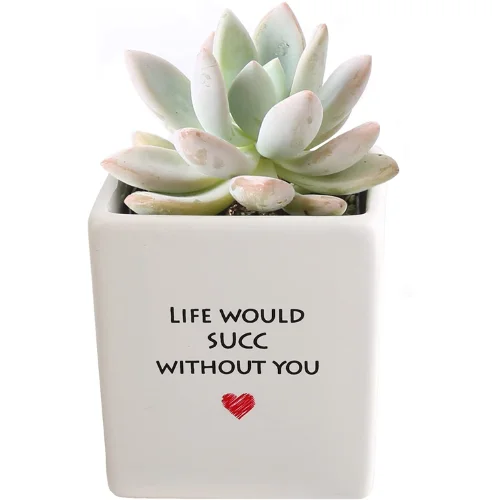 Honestly, some of our online friends affect our life more than they know. Just because we never see them doesn't mean they don't affect our lives. The laughs and small talks are all worth it. This plant speaks for itself.
Weighted Blanket
Cozy blankets help with everything like anxiety, depression, cold, and much more. Who doesn't like to get in a ball of warmness when it's raining or cold outside? This should help with that and much more.
Netflix Subscription
Netflix has grown insanely popular during the pandemic. Everyone stays home all day which opened a window for them to enjoy some quality time. Get one of these to give your friend something to watch and maybe watch the popular Netflix show, Friends.
I Love You with All My Butt Mug
This funny mug should convince your friend how much you love them because, well a butt is definitely bigger. This will definitely put a smile on their face.
Friendship Lamps
Friendship lamps are a cool idea because they use Wi-Fi technology to light up the other one when one of them is being touched. So now, the other person will know when you're thinking about them because their light will turn on when you touch yours.
Personalized Long Distance Friendship Pillow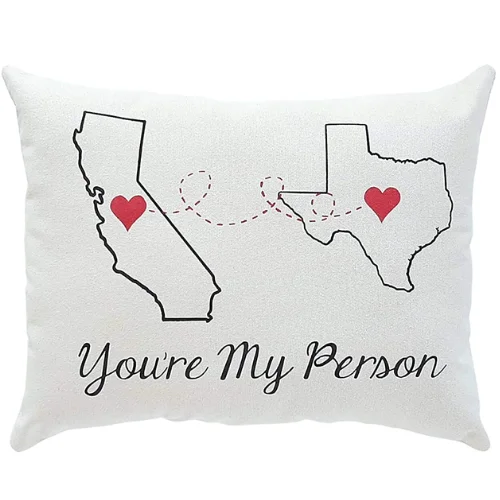 Send your friend a personalized long-distance friendship pillow. You can customize the pillow to show the states and texts you want on the pillow.
Personalized Long Distance Friendship Necklace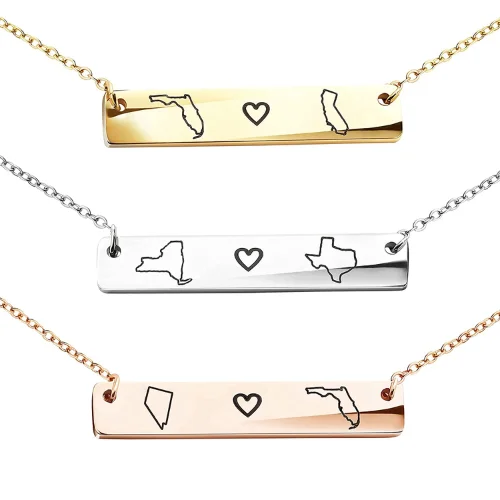 This cute necklace is customizable and you can put both the states you and your friends live in. You can also get it to gift wrapped with a personalized message on it that will definitely put a smile on your friend's face.
Conclusion
I mean this isn't a long list of gift ideas for internet friends but all the items included should be able to put a smile on your friend's face. Hopefully, you and your friend had a laugh out of the items. That's all for today. See you soon!